Tokyo Festival Farm
About Tokyo Festival Farm
Tokyo Festival Farm is a new framework that brings together all development initiatives within Tokyo Festival, a festival for performing arts. It was created by combining Asian Performing Arts Farm (APAF), a platform promoting exchange and growth among young artists in Asia, with Festival/Tokyo (F/T)'s Research Program and Education & Outreach Program. There are three categories: "School," a place to meet and learn, "Internship," an on-site training opportunity, and "Lab," for exploring research and development. By having this range of programs based around open calls and developing a collaborative interdisciplinary and interregional approach, Tokyo Festival Farm aims to foster professionals capable of free movement across all kinds of borders, which will become increasingly fluid in the future.
Tokyo Festival Farm 2021 Program List
Program accepting applications (updated July 21, 2021)
【Lab】(Research and development)
・Farm-Lab Exhibition
  Participants (Performers)  Application guidelines  *Closed
  Assistant director  Application guidelines (in Japanese only) *Closed
・Asian Performing Arts Camp
  Participants  Application guidelines  *Closed
  *For information on Online Orientation for Applicants, see the bottom of this page.
・The City & The City: Mapping from Home
  Participants  Application guidelines  (in Japanese only) *Closed

【Internship Program】(Training)
・Production Internship Program
  Interns Application guidelines  (in Japanese only) *Closed
・Art Translator Assistant
  Assistants  Application guidelines (in Japanese only)*Closed

【School】(Learning/education)
・Young Farmers Forum
  Participants  Application guidelines (in Japanese only)*Closed
・Dialogue+【accepting applications】
  Participants Application guidelines(in Japanese only)
・Student Theatergoers Program
*For detailed information about applying, please see the Program List PDF and Application guidelines.
Tokyo Festival Farm 2021 Program List
From APAF to Tokyo Festival Farm
We are pleased to announce that APAF (Asian Performing Arts Farm) will transform into the new Tokyo Festival Farm. While the former served as a Tokyo Festival initiative to nurture talent and create a network for emerging Asian artists to collaborate and experiment together–beyond stylistic, national or cultural boundaries–the latter integrates research, development, and educational programs previously run by Tokyo Festival and Festival/Tokyo and seeks to broaden and elevate its overall vision.
This year, two directors will lead the new initiative. APAF's Junnosuke Tada will continue to serve as Director along with Kaku Nagashima, newly appointed as Co-Director. We will establish guidelines based on the Communication Design position introduced in APAF2020, and are fully committed to promoting meaningful communication based on respect for others, and creating a harassment-free environment that allows individuals to freely explore their creativity.
The performing arts have transcended borders and brought people with different backgrounds together. With developments in communication and transportation, globalization has made the lives of others more familiar. Today, we live in an increasingly transcultural and transdisciplinary environment, in which frameworks such as nationality, ethnicity, and language begin to dissolve and diverse individuals move across various fields.   
At present, the word "international" refers to "the mixing of previously distinct cultures" and "circulating outside of the country," but in future the meaning will likely shift towards indicating "the values of our complex world where different elements are constantly mixing with one another." We are also seeing the role of the performing arts, a mirror that reflects our world, transform.
As an international initiative to nurture young talent, Tokyo Festival Farm's mission is to offer an opportunity for artists to experience firsthand a transcultural and transdisciplinary environment that dissolves borders and allows them to encounter diverse values, with the aim of strengthening their ability to make sense of our increasingly complex world; to produce professionals who transcend nations and cultures in their interdisciplinary work; and to provide a sustainable platform to maintain and achieve the above. We believe this endeavor has the power to resist the emerging waves of division that accompany increasing diversification around the world. 
We hope you'll continue to support our renewed and transformed performing arts Farm into the future.
Tokyo Festival Farm 2021 Theme: Why Cities?
Last year, under the theme "Anti-Body Experiment," APAF2020 reassessed the potential of the online world and physical bodies, experimenting with developing resistance against "not being able to gather." For this year's Tokyo Festival Farm 2021, we propose the theme "Why Cities?" in consideration of the variety around the world regarding COVID-19 infections, from spread to containment. We question our metropolitan ways of life, each of which has distinct regional and national characteristics while addressing the common issues of economics, efficiency, consumption, and production. How will things change in the future, and what will remain the same? How will those changes affect each or all of us? Who gets to decide our values, fluctuating as they do with scale and distance? For the full range of people involved in this initiative, both Farm participants and audience members alike, we offer this as a prompt for collective thought.
June 2021
Junnosuke Tada, Tokyo Festival Farm Director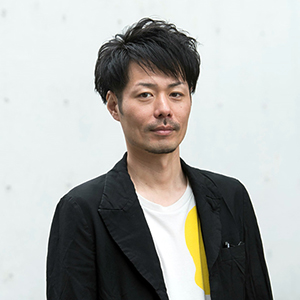 Junnosuke Tada
Junnosuke Tada is a theater director who heads Tokyo Deathlock. Through his work, which spans classic to contemporary plays as well as dance and performance, Tada continues to question, by recreating real situations, the actual experiences of people in contemporary society. His practice, founded on the collaborative nature of theater, is one that goes beyond borders: Tada's activities engage children and non-theater professionals. He has also been involved in multiple international collaborations, including Japan-South Korea and Japan-Southeast Asia productions. In 2010, he became the Artistic Director at Cultural Center of Fujimi City, KIRARI FUJIMI, making him the youngest artistic director of a theater for a public institution in Japan (he served for three consecutive terms over nine years). In 2014 Karumegi won the 50th Dong-A Theater Awards for Best Direction, making Tada the first non-Korean to receive the award. Tada is also part of the directing department of Oriza Hirata's theater company Seinendan, and a part-time lecturer at Shikoku Gakuin University and Joshibi University of Art and Design.
Online Orientation in English
Online Orientation in English for Applicants for Asian Performing Arts Camp
Date and Time: Wednesday, June 9, 2021 8:00 to 8:45 PM (JST)
Venue: Streamed on Tokyo Festival YouTube channel
Speakers: Asian Performing Arts Camp facilitators JK Anicoche and Keiko Yamaguchi
Online Orientation in English for Applicants for Asian Performing Arts Camp
Tokyo Festival Farm Guidelines
To ensure a safe creative space that is non-discriminatory to individuals of all social categories, the Tokyo Festival Farm will follow the "Tokyo Festival Farm Guidelines"
Organized by Tokyo Festival Executive Committee [Toshima City, Toshima Mirai Cultural Foundation, Tokyo Metropolitan Foundation for History and Culture (Tokyo Metropolitan Theatre & Arts Council Tokyo)]
Supported by the Agency for Cultural Affairs, Government of Japan in the fiscal 2021