PROGRAM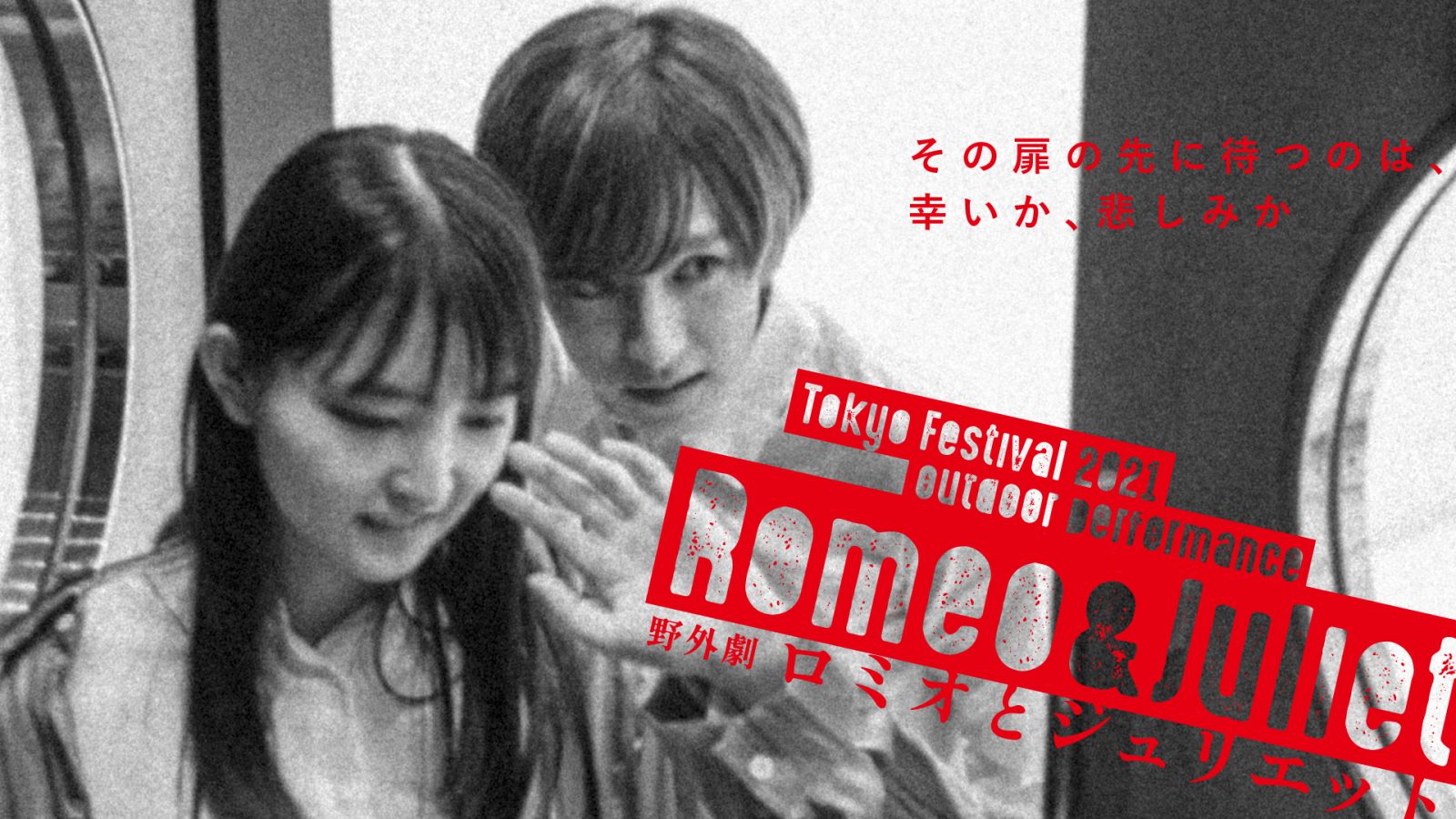 Photo: 安藤理樹
Tokyo Festival Program
Romeo and Juliet in Playhouse
END
Written by William Shakespeare
Translated by Kazuko Matsuoka
Adapted and Directed by Go Aoki

Nichika Akutsu, Kotone Kawahara,
Nao Tanida, Kenichi Tsukagoshi, Riyo Mishima, Yusuke Yanai,
Chihiro Saito, Ren Kondo, Yuki Suetsugu, Munehiro Tomota,
Taira Inoue, Kei Takimoto, Yutaro Kawaguchi,
Tetsunori Akira
What lies beyond the door - unity or tragedy?
Tokyo Festival has been providing high quality plays that can be accessed with just a price of a one-coin (500 yen) as a movement to widely provide our theatre performance. This year will be the fourth year of the Tokyo Festival's outdoor performance series. We will be presenting "Romeo and Juliet" written by William Shakespeare and translated by Kazuko Matsuoka. The production will be directed by Go Aoki, who has been involved in a variety of high-profile projects in recent years and is known for his diverse style. The concept of this year's "Romeo and Juliet" is "Montague, a female dominant family vs. Capulet, the male dominant family". The Montague family, led by Romeo, will be played by female actors, while the Capulet family, led by Juliet, is played by male actors. Due to concern that the outdoor theatre concept of this production could lead to the spread of coronavirus, the venue has been changed to Tokyo Metropolitan Theatre Playhouse. We hope you enjoy this tragic tale of glittering youth, its setting shifted from Verona, Italy in the Middle Ages to Ikebukuro in the near future.
Schedule
| | | | |
| --- | --- | --- | --- |
| | Friday, Oct. 15 | Saturday, Oct. 16 | Sunday, Oct. 17 |
| 13:00 | | ● | ● |
| 14:00 | ● | |   |
| 18:00 | | ● |   |
| 19:00 | ● | |   |
Box office scheduled to open 60 minutes before the performance, doors to open 30 minutes before

ーーーーーーーーーーーーーーーーー
When visiting, please ensure you have read and understood "Tokyo Festival 2021 coronavirus (COVID-19) control measures and notice to visitors" on the Tokyo Festival website (*URL ▶https://tokyo-festival.jp/2021/en/info/covid19/)and wear a mask. (*Visitors not wearing a mask may be refused entry).
ーーーーーーーーーーーーーーーーー
Accessibility
-Wheelchairs
*If you are a wheelchair user and would like to attend this performance, please contact the Tokyo Festival Executive Committee office.
Language
Ticket
Tickets: 500 yen (all seats reserved, tax included)
*Ticket prices are subject to an extra commission charge.

Please refrain from bringing preschool children
Please refrain from talking with other audience members in the lobby or auditorium seats.
No advance payment/ticket issue
In order to obtain emergency contact details in the event of infection among visitors, we are limiting the number of ticket reservations to one per person per performance
It is prohibited to transfer tickets without the consent of the organizer

In the event of infection among visitors, please note your name/emergency contact details as registered when purchasing tickets for performances may be given out as necessary to public bodies such as health care centers

If you are a wheelchair user and would like to attend a performance, please contact the Tokyo Festival Executive Committee office

We will take documentary and publicity photographs and video on the day. Photographs/videos will be widely used for publicity as well as for reports and the official website. Photographs and video may also be taken by the press. We thank you in advance for your understanding.
Access
Profile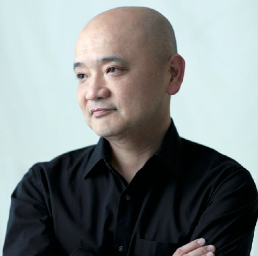 Go Aoki

Born in 1967 in Kanagawa Prefecture. After graduating from the theatre institute affiliated with Theatre Troupe En, Aoki launched theatre company Gring with "After School" in 1997. He produced and directed all 18 Gring performances until the company disbanded 14 years later. He currently produces a wide range of works for different productions and theatre companies. The HTB drama "Mieru hi" with a script worked on by Aoki won the 47th Galaxy Award in 2009 for an outstanding program in the television category. In 2010 he garnered an ABU Prize for NHK FM Theatre's "Revival, " and was awarded the Newcomer's Prize in the 66th Agency for Cultural Affairs Arts Festival for his direction of "Outen" in 2011. From September 2012 through July 2013 he studied in London on a scholarship from the Agency of Cultural Affairs as part of the Japanese Government's Overseas Study Program for Artists. Aoki's diverse professional activities include writing the script for the kabuki production " A Complete Indian Tale – The War Chronicles of the Mahabharata" in 2017, and directing the Japanese version of the English straight play "Shakespeare in Love" produced by Shiki Theatre Company in 2018. Major productions he has worked on in recent years include "Ryogoku oshare rikishi" in 2020 (as writer/director), "Gingatetsudo no chichi" in 2020 (as director), "Twelfth Night" in 2020 (as director), a musical theatre production of "The Little Prince" in 2020 (as scriptwriter/lyricist/director), "Soutaiteki Ukiyoe" in 2019 (as director), Tsubakigumi's "Roji no saga - Kumano ni arishi otoko no monogatari" (as writer/director) in 2019, and the musical theatre production "Maniac" (as writer/director) in 2019.
Staff
Sound Composer: Eiichi Terada
Scenographer: Itaru Sugiyama
Sound Designer: Takuhei Aoki
Lighting Designer: Kohsuke Sugimoto
Costume Designer: Ayuko Takagi
Hair and Makeup: Keikou Hyo
Swordfight Coordinator: Tetsunori Akira
Choreographer: Koki
Stage Manager: Kiyonaga Matsushita
Promotional Desiner/DJ: Riki Andoh
Understudy: Takami Nakashima, Mai Moriyama
Stage manager: Kiyonaga Matsushita
Assistant Director: Kyoko Kishi
Production Management: Daisuke Kitagawa, Kyungilu Chung, Hiromi Ozaki(Tokyo Festival), Tsubura Shishido(Tokyo Festival)
Credit
Organized by Tokyo Festival Executive Committee[Toshima City, Toshima Mirai Cultural Foundation, Tokyo Metropolitan Foundation for History and Culture (Tokyo Metropolitan Theatre & Arts Council Tokyo)]

Supported by the Agency for Cultural Affairs, Government of Japan in the fiscal 2021
Inquires
Tokyo Festival Outdoor Performance office
+81(0)3−6903−3652 (Weekday 10:00 - 15:00)
tf2019.outdoor@gmail.com

Tokyo Festival Executive Committee
+81(0)50-1746-0996 (Weekday 10:00 - 18:00)