ABOUT
About Tokyo Festival
This is a comprehensive urban arts festival held every fall around Tokyo's Ikebukuro area which aims to connect with the world through Tokyo's rich and diverse arts and culture scene. While showcasing the appeal of Tokyo's arts and culture in an easy-to-understand manner, at the same time the festival aims to enhance Tokyo's own creative capabilities. In the mid-to-long term, we will continue to work on resolving social issues, developing human resources, developing urban areas, and tackling globalization.
Planning team
Since 2018 the Tokyo Festival has been developed in collaboration between the "Planning Team" comprising the seven directors of each program, and General Director Satoshi Miyagi.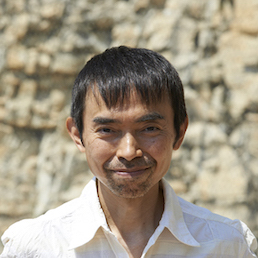 Satoshi Miyagi(General Director)

Director. General Artistic Director of SPAC (Shizuoka Performing Arts Center) and General Director of Tokyo Festival. Studied theory of drama at the University of Tokyo under instructors such as Yushi Odashima, Moriaki Watanabe, and Hachiro Hitaka. Founded the Ku Na'uka Theatre Company in 1990. Miyagi engages in various performance activities internationally and is highly acclaimed both in Japan and abroad for his directorial work combining contemporary textual interpretations with the physical techniques and styles of Asian theatre. Appointed Artistic Director of SPAC in April 2007. In parallel with performance of his own work, he has invited a succession of theatrical works from around the world which cast a sharp eye on contemporary society, and also works on educational outreach programs with a focus on creating theatre as "a window to view the world." His "Antigone" was performed in the Cour d'honneur du Palais des papes in 2017 as the opening work of the Festival d'Avignon. It was the first time in the festival's history for a work from Asia to be selected as the opening work, and the world depicted in the work garnered a strong reaction. Other representative works include "Medea," "Mahabharata" and "Peer Gynt." From 2006 to 2017, he was a producer of creative talent development program APAF Asian Performing Arts Festival (now Tokyo Festival Farm). In 2019 he was the General Director of the Performing Arts Division for the event Culture City of East Asia 2019 Toshima. He received the 3rd Asahi Performing Arts Award in 2004, and the 2nd Asahi Beer Arts Award in 2005. He was awarded the 68th Art Encouragement Prize for Drama in 2018 by The Minister of Education, Culture, Sports, Science and Technology, and received the French honor of "Chevalier de l'Ordre des Arts et des Lettres" from the French Ministry of Culture in April, 2019.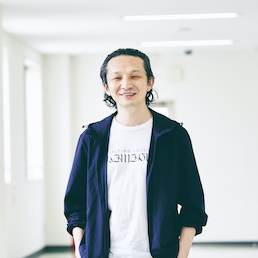 Kaku Nagashima (Vice General Director/Co-Director of Farm)

Dramaturge. Graduating with a degree in French literature from Rikkyo University, Kaku Nagashima began to research and translate the later prose of Samuel Beckett during his graduate studies while also working as a performance surtitles operator and script translator. A pioneering dramaturge in Japan, he has worked with a wide range of directors and choreographers in that capacity. His major credits for projects and productions include: [inside of theatre] "Atomic Survivor" (dir. Hatsumi Abe), "4.48 Psychosis" (dir. Norimizu Ameya), "Le Nozze di Figaro" (dir. Tomo Sugao), "The Opportunity of Efficiency" (dir. John E. McGrath) "Double Tomorrow" (dir. Fabien Prioville); [outside of theatre] the "House of Atreus" series and Kaku Nagashima's How-To-Make-Laboratory (both for Tokyo Artpoint Project), "The World" (Kakuya Ohashi and Dancers), "YAJIRUSHI" (Saitama Triennale 2016/2020), "Halfway to Hanshichi" (Shigeki Nakano + Frankens), and "Town and Theatre Skill Exchange" (Toyohashi Arts Theatre PLAT). He translated plays by Beckett and other modern and contemporary playwrights. He was appointed director of Festival/Tokyo from 2018 to 2020. He is also a project professor at the Department of Musical Creativity and the Environment, Tokyo University of the Arts.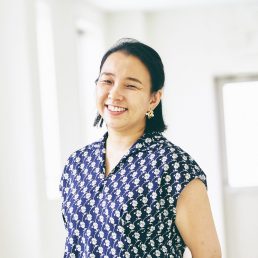 Chika Kawai(Co-Director)

Graduated from the Science of Design, Musashino Art University. She started her career as a theatre producer of reset-N in 2003. While working as an assistant manager at a commercial theatre from 2003–2006, She produced several performances and managed tours inside Japan and international exchange projects. Since 2007, A staff member at Art Network Japan. In the year of 2007–2012, she took part in the establishment of Kawasaki Art Center and focused on the various projects for contemporary dance and theatre and for young theatre artists. Deputy Director of F/T 2015 – 2017 and Co-Director of F/T 2018 – 2020.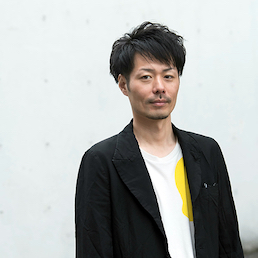 Junnosuke Tada (Co-Director/Director of Farm)

Director, born in 1976. Leader of theatre/performance unit Tokyo Deathlock. Directly involved in staging diverse works from classic to contemporary drama, dance and performance pieces, with a focus on the personal experience of the individual in modern society. Tada engages in a borderless range of projects based on the collaborative power of theatre, conducting workshops and creative activities with children and people who are not theatre specialists at cultural facilities and educational institutes nationwide, and collaborations with theatre professionals in Korea and Southeast Asia. He was appointed Artistic Director of the Cultural Centre of Fujimi City, KIRARI FUJIMI in 2010, the youngest artistic director to be appointed at a public theatre in Japanese history, serving three terms over nine years until March 2019. He received the 50th The Dong-A Theatre Award from Korea in 2014, the first non-Korean to do so. In 2019 he was Program Director, Performing Arts Division, for the event Culture City of East Asia 2019 Toshima. He is a director at the Seinendan theatre company. Part-time lecturer at Shikoku Gakuin University and Joshibi University of Art and Design.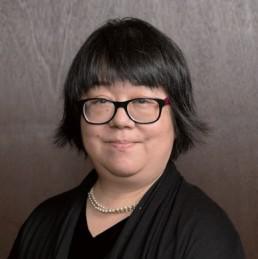 Minako Naito(Co-Director)

Producer. Graduated from Faculty of Literature, University of Tokyo. Worked from 1985 at Parco Theatre, from 1998 at Horipro Factory, and from 2010 at the Tokyo Metropolitan Theatre, where she engaged in the planning and production of theatrical works, dance works, musicals and international co-productions, presented visiting companies from overseas, and more. Principal projects include world tours of "The Bee, English version" and "One Green Bottle" (written & directed by Hideki Noda with an international cast); "The Trojan Women" (directed by Yukio Ninagawa / Coproduction between Tokyo Metropolitan Theatre & Cameri Theatre, Tel Aviv); "L'honneur de Napoléon" (written & directed by Koki Mitani); "Richard III"(directed by Silviu Purcărete); "Love Letters" (directed by Yoji Aoi); "The Fantasticks musical"(directed by Amon Miyamoto) ; and Japan performances of Tadeusz Kantor & Cricot 2's "Let the Artists Die" and "I Shall Never Return," the Broadway musical "Chicago" and by the Royal Shakespeare Company.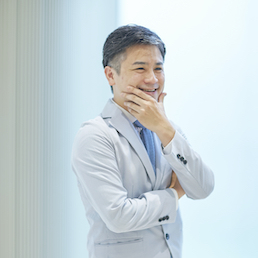 Kai Sakai(Toshima City Program Director)

Head of TOSHIMA MIRAI CULTURAL FOUNDATION Planning and Coordinating Group Cultural Project Planning Section Ⅰ. Born in Toshima-ku. Graduated from the department of theatre at Nihon University College of Art. He joined Toshima Mirai Cultural Foundation in 2013 and in 2018 became a member of the Planning and Coordinating Group following his work on arts and culture-based community revitalization projects. As part of the Tokyo Festival he is in charge of producing the Toshima-ku program "Toshima Noh no kai," which since its first staging in 1988 has grown into Toshima-ku's principal classical performing arts appreciation and promotion enterprise and is now in its 34th year.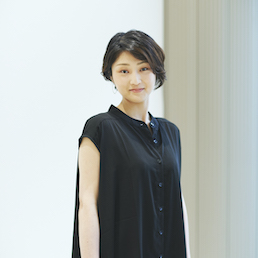 Ayako Morooka(Toshima City Program Director)

Head of TOSHIMA MIRAI CULTURAL FOUNDATION Planning and Operation Group Cultural Project Planning Section Ⅱ. Born in Hanno City, Saitama Prefecture, lives in Toshima-ku. She graduated from the performing arts department at Saitama Prefectural High School of the Arts and the department of theatre at Nihon University College of Art. Her graduation work won the Maresuke Kawano Award.After graduating she became an assistant at the research facility of the Nihon University College of Art's theatre department. Including her student days she has spent ten years at educational institutions specializing in theatre. Following the end of her tenure she worked for a private institution run under the Designated Manager System, and after a stint of freelance work she became a research student at the Tokyo Metropolitan Theatre. She joined Toshima Mirai Cultural Foundation in 2015. Previous roles include researcher for Arts Council Tokyo in the fields of dance and traditional performing arts, and administration office staff member for the Tokyo Festival
Executive Committee between 2019 – 2020.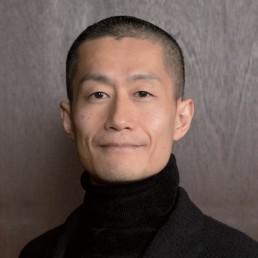 Yoshiji Yokoyama(Chief Dramaturge & Programmer)

Born in 1977 in Chiba City. Commuted to Tokyo for middle school, high school, and university. Moved to France in 2000 and received a doctorate degree in theatre arts from Paris Nanterre University in 2008. Specialized in the history of Western acting theory. Worked in the production department of the Shizuoka Performing Arts Center from 2007 and the dramaturgy department from 2009. Chiefly in charge of international programs and has visited over 20 countries. Since 2014, Asian Producers' Platform member(APP). After visiting 3 Southeast Asian countries in 2016 through the Asia Center Fellowship, he stayed in New York as an Asian Cultural Council (ACC) grantee, contemplating Asia's contemporaneous performing arts. Part-time lecturer at the Gakushuin University. Authored the thesis "Aristotle's Acting Theory – Theoretical Origin of Non-Musical Theatre," translated Joël Pommerat's "Les Marchands", etc. Open Network for Performing Arts Management (ON-PAM) board member, in charge of the research office for advocacy.
Tokyo Festival Executive Committee
[Advisor]
Man Nomura: Chair, Japan Council of Performers Rights & Performing Arts Organizations; Noh actor
Yukio Takano: Mayor of Toshima City
Shigeo Fukuchi: Advisor, New National Theatre Foundation; Advisor, Association for Corporate Support of the Arts, Senior Alumni, Asahi Group Holdings, Ltd.


[Chair of Executive Committee]
Seiichi Kondo: Former Commissioner, Agency of Cultural Affairs, Japan

[Vice Chair of Executive Committee]
Katsunori Miyoshi: Director General, Arts Council Tokyo, Tokyo Metropolitan Foundation for History and Culture
Shouichi Koike: Director, Culture, Commerce and Industry Division, Toshima City

[Committee Member]
Motoki Ozaki: President, Association for Corporate Support of the Arts
Hitoshi Ogita: Director, Tokyo Metropolitan Theatre
Koichi Ozawa: Administrative Director, Toshima Mirai Cultural Foundation
Sumiko Kumakura: Professor, Graduate School of Global Arts, Tokyo University of the Arts
Taeko Nagai: Chair, Japanese Centre of International Theatre Institute
Masashi Nakata: Senior Officer, Business Planning Department, Japan Headquarters, ASAHI GROUP HOLDINGS, LTD.
Tomonobu Nanaumi: Principal Program Director, Unit 5 Arts & Entertainment Program Production Department, Japan Broadcasting Corporation
Noriko Hachiya: Senior Director, Culture Promotion Division, Bureau of Citizens and Cultural Affairs, Tokyo Metropolitan Government
Hiroyuki Watanabe: Chair, Tokyo Chamber of Commerce and Industry Toshima

[Auditor]
Mari Yamauchi: Representative, Yamauchi Accounting Office
Tokyo Festival Executive Committee Office
[Secretary General]
Hiroshi Takahagi

[Deputy Secretary General]
Kouichi Ozawa
Kei Higuchi
Kei Ogura

[Vice Deputy Secretary General]
Takashi Takahashi

[Associate Director]
Harumi Nemoto

[Assistant Secretary General]
Masanori Sugitani
Kazuhiro Tateishi

[Senior Coordinator]
Hiromi Ozaki

[Office Manager]
Kouta Muraoka

[Administrator]
Naomi Murouchi
Madoka Ashihara, Kyoichi Nakayama(NPO Arts Network Japan)

[Staff Accountant]
Nobuo Tanida, Yukiko Ishinabe(Aster Vision Japan, Inc)

[Administrator(venue coordination)]
Hirohiko Hanzawa

[Liaison Officer]
Akiko Yonehara(NPO Arts Network Japan)

[Public Relations]
Akiko Ogura, Noriko Okano, Mone Natori, Asumi Ueda(NPO Arts Network Japan)
Nanana Kanmuri
Yasue Konaka(precog co.,LTD.)
Hiroyuki Funayose

[Social Media Management]
Tadashi Atsumi, Chihiro Noda, Keisuke Sano, Yuichi Nakasaka(Tsunagaru Inc.)

[Ticket Administration]
Tsubura Shishido
Kazumi Takei(NPO Arts Network Japan)

[Manager(APAF)]
Satoko Ishitoya

[Manager(Toshima City)]
Wataru Yagishita

[Manager(Toshima Mirai Cultural Foundation)]
Ai Ogasahara, Nozomi Yamada

[Manager(Tokyo Metropolitan Theatre)]
Naomi Yoshida

[Art Direction]
Masashi Murakami(emuni)

[Web Design]
Kazuma Kitao , Tomomi Ito , Minako Ito(Loftwork Inc.)
Hayato Tanaka
K28

[Translation]
Office Miyazaki, Inc.
Art Translators Collective

[Legal Advisors]
Kensaku Fukui、Hisato Kitazawa、Kentaro Okamoto(Kotto Dori Law Office)