PROGRAM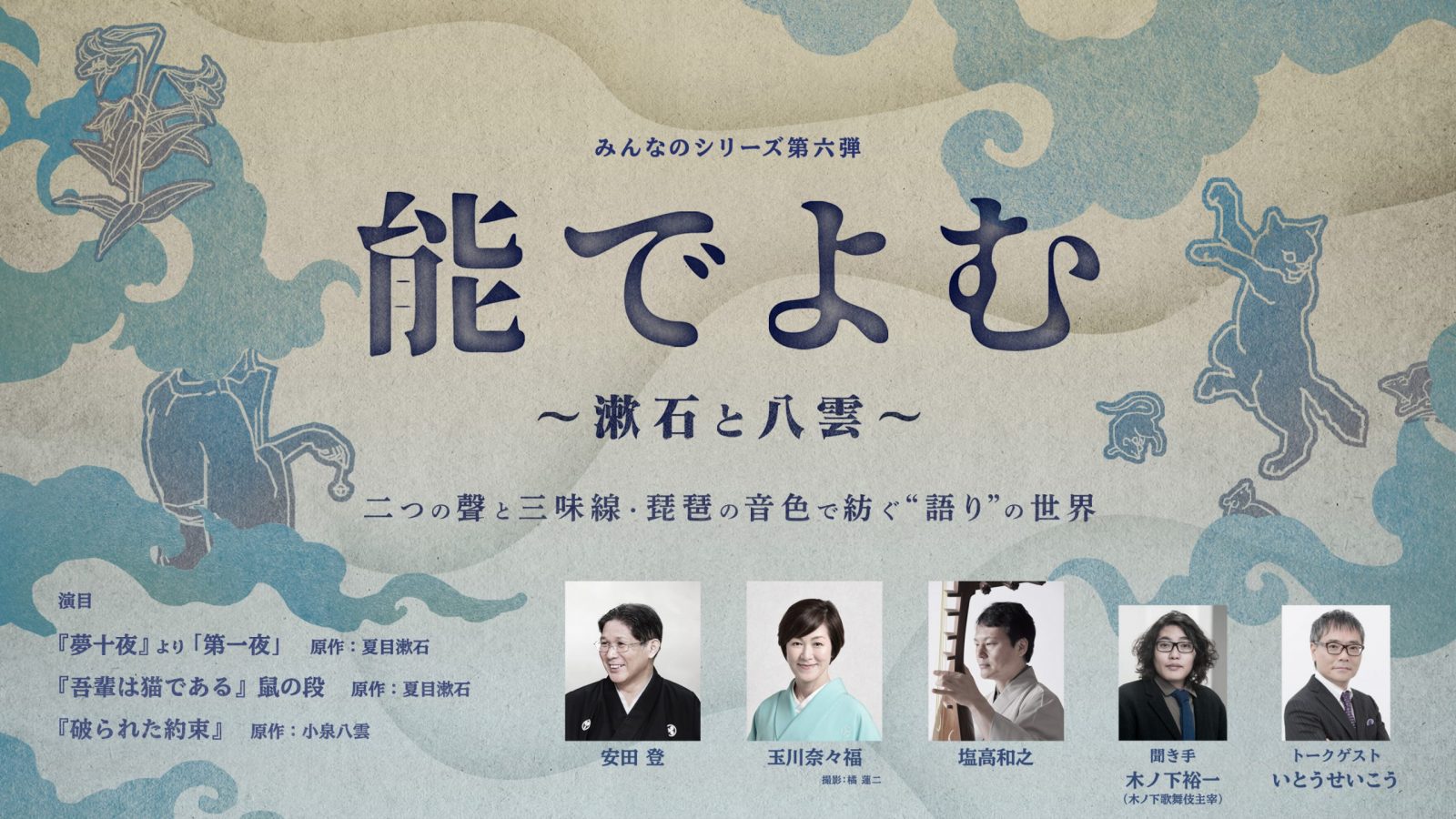 Tokyo Festival Program
Series for All Vol.6 Understand and appreciate Yakumo and Soseki through the world of noh
END
"The First Night" from Ten Nights of Dreams - based on the book by Natsume Soseki
Mouse segment from I Am a Cat - based on the book by Natsume Soseki *with sign language
Of a Promise Broken - based on the story by Yakumo Koizumi (Lafcadio Hearn)

Noboru Yasuda (Shimogakari Hosho School waki-kata Noh actor), Nanafuku Tamagawa (rokyoku artist), Kazuyuki Siotaka (biwa player) / Moderator: Yuichi Kinoshita (director, Kinoshita-Kabuki)
Creating a world of narrative with two voices, shamisen and biwa lute
A stone's throw from Owlspot (in Toshima-ku) is Zoshigaya Cemetery, one of the locations in Natsume Soseki's famous novel Kokoro and the burial site of two great Meiji-era writers: Soseki himself and Koizumi Yakumo (Lafcadio Hearn). This was the starting point of the current project. Did you know that Soseki and Yakumo had a number of things in common? One of them was Noh. Soseki practiced Noh recitation as a hobby for years, while Yakumo had such a strong interest in Noh that he hoped one day to publish an anthology of Noh translations (although this never came to fruition). This is an opportunity to experience and enjoy the solving of various emerging riddles through the lens of Soseki and Yakumo's beloved Noh.
Schedule
Sunday, Oct. 3 14:00
Performance time: 100min
※Foyer opens 1 hour before. Doors open 30 minutes before.

ーーーーーーーーーーーーーーーーー
When visiting, please ensure you have read and understood "Tokyo Festival 2021 coronavirus (COVID-19) control measures and notice to visitors" on the Tokyo Festival website (*URL ▶https://tokyo-festival.jp/2021/en/info/covid19/)and wear a mask. (*Visitors not wearing a mask may be refused entry).
ーーーーーーーーーーーーーーーーー
Accessibility
Portable caption machines available (Japanese language)
- For people with visual disabilities
- For people with hearing disabilities

-Wheelchairs

- For guests with visual impairment
(1) Audio guides are available to support the theatre experience.
(2) Guidance from and to Higashi-Ikebukuro Station (Tokyo Metro Yurakucho Line) is available upon request.
- For guests with hearing impairment
(1) Portable caption machines are available.
(2) Portable receivers that transmit stage sound to magnetic audio loops/bone conduction headphones are available.

Inquiries and reservations
Availability/seating placement of accessibility assistance is limited, so please contact the Toshiba Ticket Center or support@owlspot.jp to inquire/reserve.
Ticket
- General: 2,500 yen
- Aged 24 or under: 1,800 yen*1
- Children (elementary school age and below): 500 yen *1
- Discount for people with disabilities: 1,800 yen*2

*1 Student identification card or other proof of age must be shown at entry
*2 The discount for people with disabilities is also applicable to 1 caregiver / Disability certificate must be shown
Access
Profile
Noboru Yasuda

Noboru Yasuda was born in Chiba Prefecture in 1956. In high school, the game mahjong sparked his interest in Chinese oracle bone script and ancient Chinese philosophy. Yasuda first encountered Noh while working as a high school instructor. Deeply impressed by the chanting of the prominent waki-kata (supporting role) actor Mineo Kaburagi, he entered the world of Noh at the age of 27. Currently, Yasuda is active as a waki-kata Noh performer both in Japan and overseas. In addition to creating, producing and performing in works incorporating Noh methods, he holds temple-school-style classes called "Yugakujuku" in Tokyo and other parts of Japan, offering instruction in the "Analects of Confucius" and other subjects. Yasuda is continually engaged in the reinterpretation of physicality in Japanese and Chinese classics. His many writings include Noh—what stratagems have kept it going for 650 years? (Shinchoshinsho), Noh journeys in the spirit world (Chikuma Bunko), and Rereading the Analects of Confucius through the lens of physical sensation (Shincho Bunko).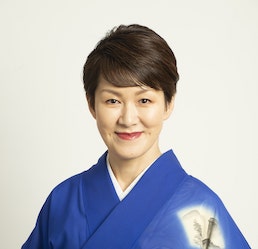 Nanafuku Tamagawa

In 1995 Nanafuku Tamagawa began studying as a kyokushi (rokyoku accompanying musician) with the late Fukutaro Tamagawa II. With her teacher's encouragement, she also began performing as a rokyoku singer in 2001; and in 2006 she formally changed her stage name to Nanafuku. In addition to producing various rokyoku events, she has created many original rokyoku pieces and carried out exchanges with artists in other performing arts genres. In 2018, she performed in seven countries (Italy, Slovenia, Austria, Hungary, Poland, Kyrgyzstan and Uzbekistan) as a Cultural Envoy appointed by Japan's Agency for Cultural Affairs. She received the 11th Juzo Itami Award.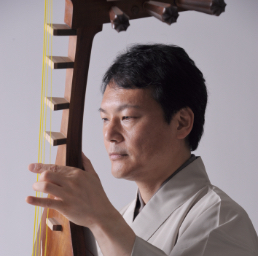 Kazuyuki Siotaka

Promoting biwa (Japanese lute) music as a cultural form, Kazuyuki Shiotaka engages with biwa music ranging from classical gagaku (traditional Japanese court music) to contemporary pieces for Satsuma biwa. He is active as a composer and musician in Japan and internationally. In 2007 he founded the Biwa Players Club, which introduces a variety of biwa music from a cultural perspective. Shiotaka has performed with various artists including the late nagauta performer Sanzaemon Takara, who was designated a Living National Treasure of Japan; Noh shite-kata actor Reijiro Tsumura, holder of the designation of Important Intangible Cultural Asset in Noh theatre; and classical Japanese dance artist Omote Hanayagi. He is the only currently performing biwa player who has released CDs on which he plays both gakubiwa and Satsuma biwa.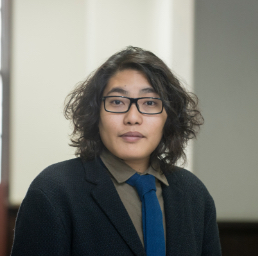 Moderator: Yuichi Kinoshita

Yuichi Kinoshita was born in Wakayama in 1985. In 2006, while still a student at Kyoto University of Design and Arts, he founded Kinoshita-Kabuki, in which he updates and directs productions of classical works. For his successful 2016 production of the Kabuki play Kanjincho, he was awarded that year's Japanese Agency for Cultural Affairs Arts Festival Newcomer's Prize. He also received the Kyoto City Special Incentive Grant for Arts and Culture for 2017.
Kinoshita was awarded the 38th Kyoto Prefecture Cultural Encouragement Award in 2019, and the 2020 Kyoto City Newcomer's Award for the Arts. His wide-ranging projects include a revision of the Kabuki play Kirareyosa performed at Cocoon Kabuki in Shibuya, Tokyo (2018), as well as writings and lectures on classical performing arts.
Credit
Organized by Toshima Mirai Cultural Foundation, Toshima City, Tokyo Festival Executive Committee[Toshima City, Toshima Mirai Cultural Foundation, Tokyo Metropolitan Foundation for History and Culture (Tokyo Metropolitan Theatre & Arts Council Tokyo)]

Supported by: Agency for Cultural Affairs Culture and Arts Encouragement Grant (program promoting the functional enhancement of theatres, concert halls, etc.) / Japan Arts Council
Inquires
Toshima Mirai Cultural Foundation
+81(0)3-5924-6611 (Weekday 10:00 - 17:00)