PROGRAM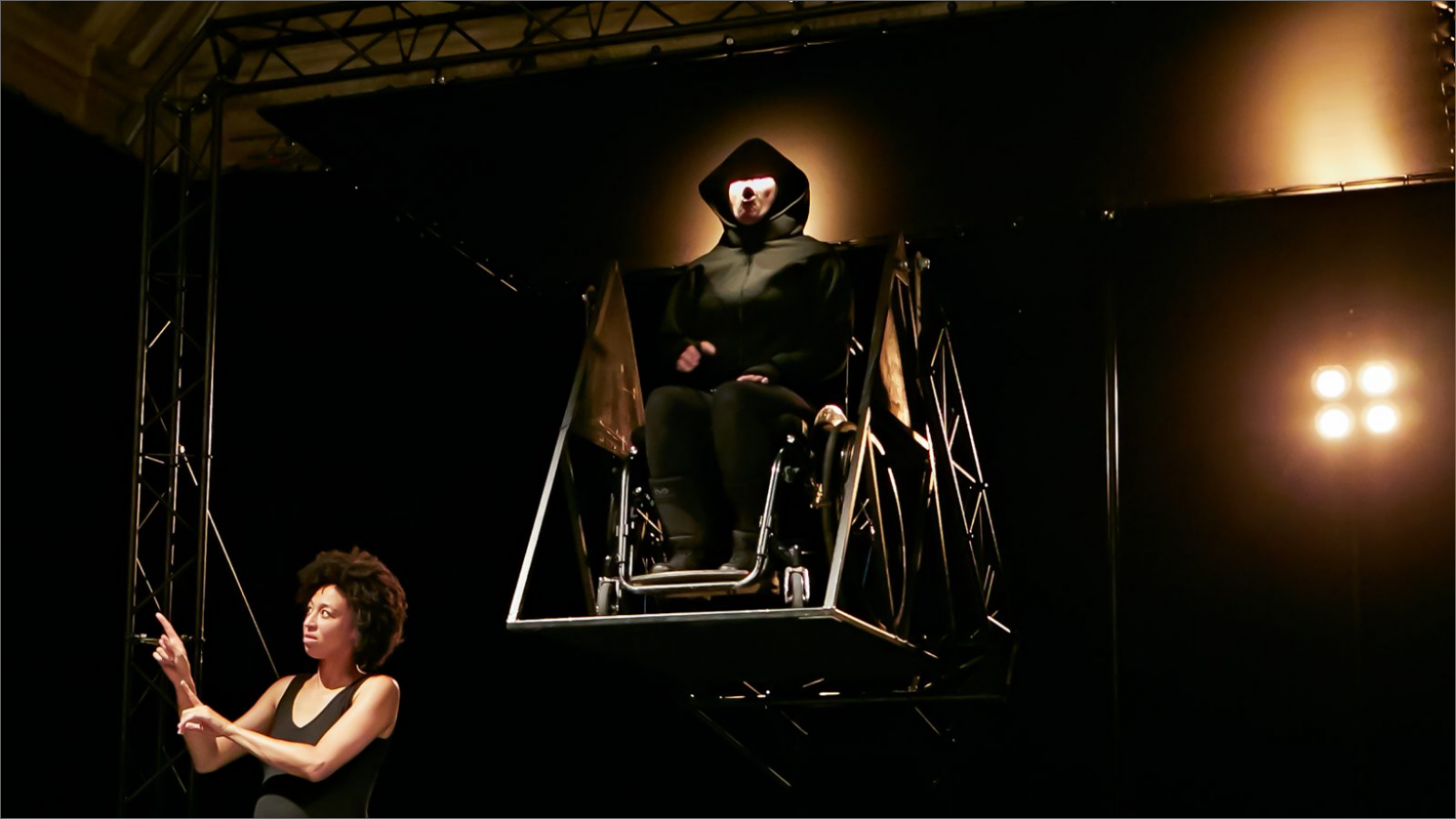 Ro Murphy
Tokyo Festival Program
Me, My Mouth and I
by Jess Thom / Touretteshero
END
PERFORMER: Jess Thom
DIRECTOR: Sophie Robinson
A funny and poignant journey into Not I and neurodiversity
Floating in the darkness of the stage, a mouth begins to speak rapidly and almost incomprehensibly. This is " Not I ", Samuel Beckett's short play about consciousness and memory. Jess Thom, who co-founded Touretteshero as a creative response to living with Tourette syndrome, has played the role of Mouth since 2017, incorporating her own experience of not having full control over her body and speech. Filled with humour,curiosity, and vitality, Thom's preparations for performing Not I offer a fresh interpretation on Beckett's famous monologue. The streaming includes a Q&A with Jess Thom.
Video Commentary
Q&A
Time
Film: 60 min.
Q&A: 30 min.
Ticket
Ticket: 1,000 yen
Tickets on sale: Sunday, Aug. 29
Ticket Office: Vimeo On Demand(VOD)
*Vimeo online is used for broadcasting and payment.Viewers must complete Vimeo's free membership registration.
*Viewed via streaming. After payment, please view the broadcast within the specified viewing period.Performance broadcasts cannot be downloaded.
*After you receive an e-mail confirming completion of purchase and press the "view now" button,viewing will be available for a 72-hour period.
Profile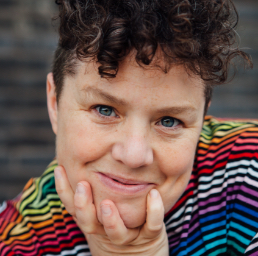 Jess Thom

Writer, artist and part-time superhero, Jess Thom co-founded Touretteshero in 2010 as a creative response to her experience of living with Tourettes Syndrome.
Jess has written in the mainstream and disability press including The Guardian, The Observer and Disability Now. In 2012 she published Welcome to Biscuit Land – A Year In the Life of Touretteshero, with a foreword by Stephen Fry.
Jess is a visual, performing, and participatory artist based in London. She graduated from The Royal College of Art in 2005. She campaigns for disability rights and social justice and is on a mission to change the world 'one tic at a time.'
https://www.touretteshero.com/
Staff
Japanese Subtitle Production: Yokohama Paratriennale 2020
Translation: Izumi Iwabe
Cooperation: Miyuki Tanaka

Q&A:
Jess Thom (Co-artistic Director of Touretteshero)
Satsuki Yoshino Satsuki Yoshino (Professor, Aichi University Faculty of Letters)
Kazuyo Morita (Dancer, Actor)
Kaku Nagashima (Vice General Director of Tokyo Festival)

Q&A Sign Language Translation: Eri Nasu
Cooperation: NPO Theatre Accessibility Network
Q&A subtitles: Nao Miyauchi (arts knot)
Q&A Video Editing: ALLOPOSIDAE LLC

Coordinators: Fumiko Toda, Nao Miyauchi (arts knot)
Advisor: Sachiko Nishio (arts knot / sistema)
Credit
Organized by Tokyo Festival Executive Committee[Toshima City, Toshima Mirai Cultural Foundation, Tokyo Metropolitan Foundation for History and Culture (Tokyo Metropolitan Theatre & Arts Council Tokyo)]

Supported by the Agency for Cultural Affairs, Government of Japan in the fiscal 2021
Inquires
Tokyo Festival Executive Committee
+81(0)50-1746-0996 (Weekday 10:00 - 18:00)