PROGRAM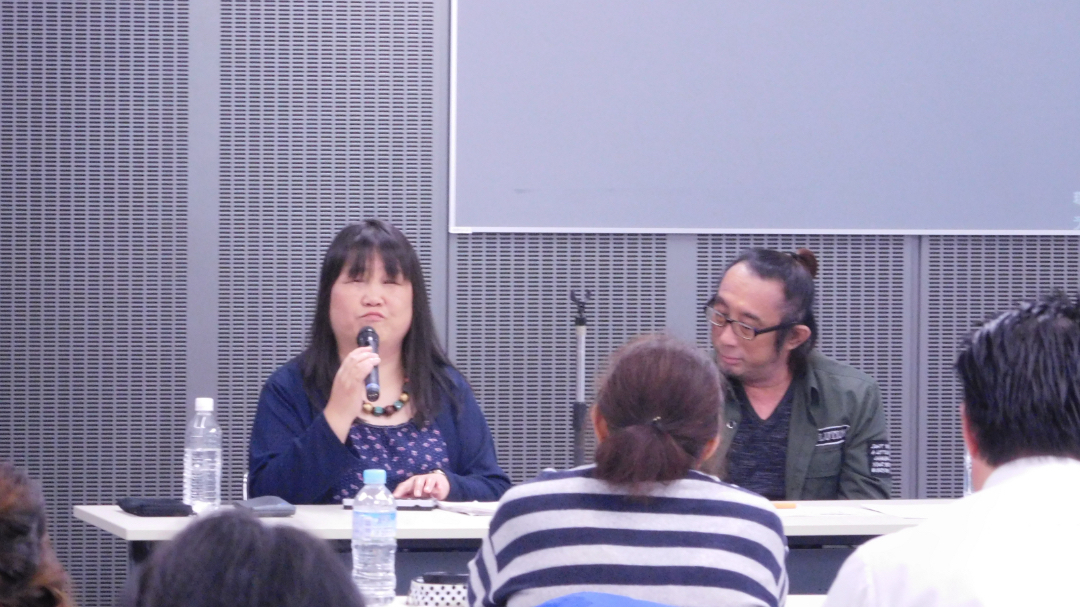 Tokyo Festival Program
Theatre accessibility lecture
END
Instructor:
Hirokawa Asako(Chairman of NPO Theatre Accessibility network (TA-net) )
Megumi Mizuki(actor for the barrier-free theatre association Bakkari Bakkari. Deputy Representative of City Lights, an organization promoting barrier-free filmgoing and appreciation)
Daisuke Suzuki(Presidency of barrier-free theatre association Bakkari Bakkari、Describer of Deputy Representative of City Lights, an organization promoting barrier-free filmgoing and appreciation)
Considering and practicing accessiblity at cultural facilities
Many theatre receptionists will have experienced a feeling of not knowing how to cater to visitors with disabilities. With the enforcement of the Act for Eliminating Discrimination against Person with Disabilities and legislation regarding the promotion of cultural and artistic activities for people with disabilities, there is an increasing need for accessiblity, the creating of an enviroment in which people with disabilities can feel safe and comfortable. In these lectures, we aim to improve accessibility by learning from visually and hearing impaired people about what disability is like, and what kind of measures we can take to eliminate barriers faced by the disabled.
Schedule
Lecture (10:00 a.m. - 12:30 p.m.)
We explain what people with disabilities feel about their disabilities, how their feelings differ depending on the degree of disability and the barriers that exist for them through lectures divided into the following stages: "Things you can do right away", "Things that require knowledge", and "Things that require professional help." We also learn what kind of support is feasible, and what kind of cost and labor is required at each stage.

Break

Workshop (1:30 p.m. - 4:00 p.m.)
Based on the lectures, participants perform simulations of ways to welcome and look after visitors with disabilities, and learn different support techniques.
Practical training will also be available for those interested (scheduled for October)

ーーーーーーーーーーーーーーーーー
When visiting, please ensure you have read and understood "Tokyo Festival 2021 coronavirus (COVID-19) control measures and notice to visitors" on the Tokyo Festival website (*URL ▶https://tokyo-festival.jp/2021/en/info/covid19/)and wear a mask. (*Visitors not wearing a mask may be refused entry).
ーーーーーーーーーーーーーーーーー
Ticket
Lecture + Workshop (20 person capacity): 1,500 yen
Lecture only (20 person capacity): 1,000 yen
Application / participation fee required for the section on catering to the hearing impaired and for the section on catering to the visually impaired.
Access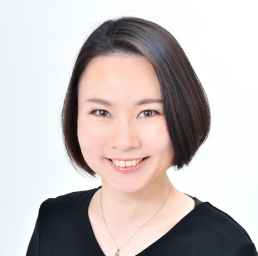 Asako Hirokawa

Joined the Japanese Theatre of the Deaf in 1994. Graduated from Wako University in 1995. In
2009 Hirokawa spent a year training in the UK. She founded NPO Theatre Accessibility network
(TA-net) in 2012, and carries out education and awareness activities all over Japan. In 2015 she
was the recipient of the 66th Minister of Education, Culture, Sports, Science and Technology's Art Encouragement Prize for New Artists, and TA-net received an award in the 14th Yomiuri Fukushi Bunka-sho (welfare and culture prize) in 2016. Hirokawa was a member of the Agency for Cultural Affairs' Council for the Promotion of Cultural and Artistic Activities for People with Disabilities in FY 2018, and concurrently served as a committee member for other organizations. Since 2018, she has worked as a user researcher at the Research Center for Advanced Science and Technology, The University of Tokyo, where she researches theatre accessiblity and support for
the disabled.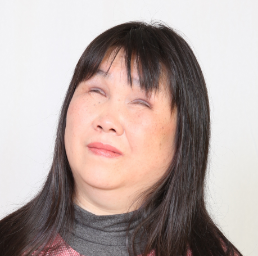 Megumi Mizuki

Born in 1964 in Fukushima Prefecture. Mizuki has congenital visual impairment. In 1985 she
graduated from the Special Needs Education School for the Visually Impaired, University of Tsukuba. In 1995, she appeared in a Readers' Theatre event for "Kobako no Kai", also
taking charge of scriptwriting, direction, and the writing of lyrics and music for the featured songs.
From 2006 she studied under Daisuke Suzuki and currently works as an actor for the
barrier-free theatre association Bakkari Bakkari. She is the Deputy Representative of
City Lights, an organization promoting barrier-free filmgoing and appreciation. A theatre aficionado herself for 35 years, she regularly goes to the theatre.
Credit
Toshima Mirai Cultural Foundation, Toshima City, Tokyo Festival Executive Committee[Toshima City, Organized by Toshima Mirai Cultural Foundation, Tokyo Metropolitan Foundation for History and Culture (Tokyo Metropolitan Theatre & Arts Council Tokyo)]

Cooperation with NPO Theatre Accessibility network (TA-net)/Barrier-free theatre association Bakkari Bakkari.

Supported by Japan Foundation for Regional Art-Activities.
Inquires
Toshima Mirai Cultural Foundation
+81(0)3-5924-6611 (Weekday 10:00 - 17:00)