PROGRAM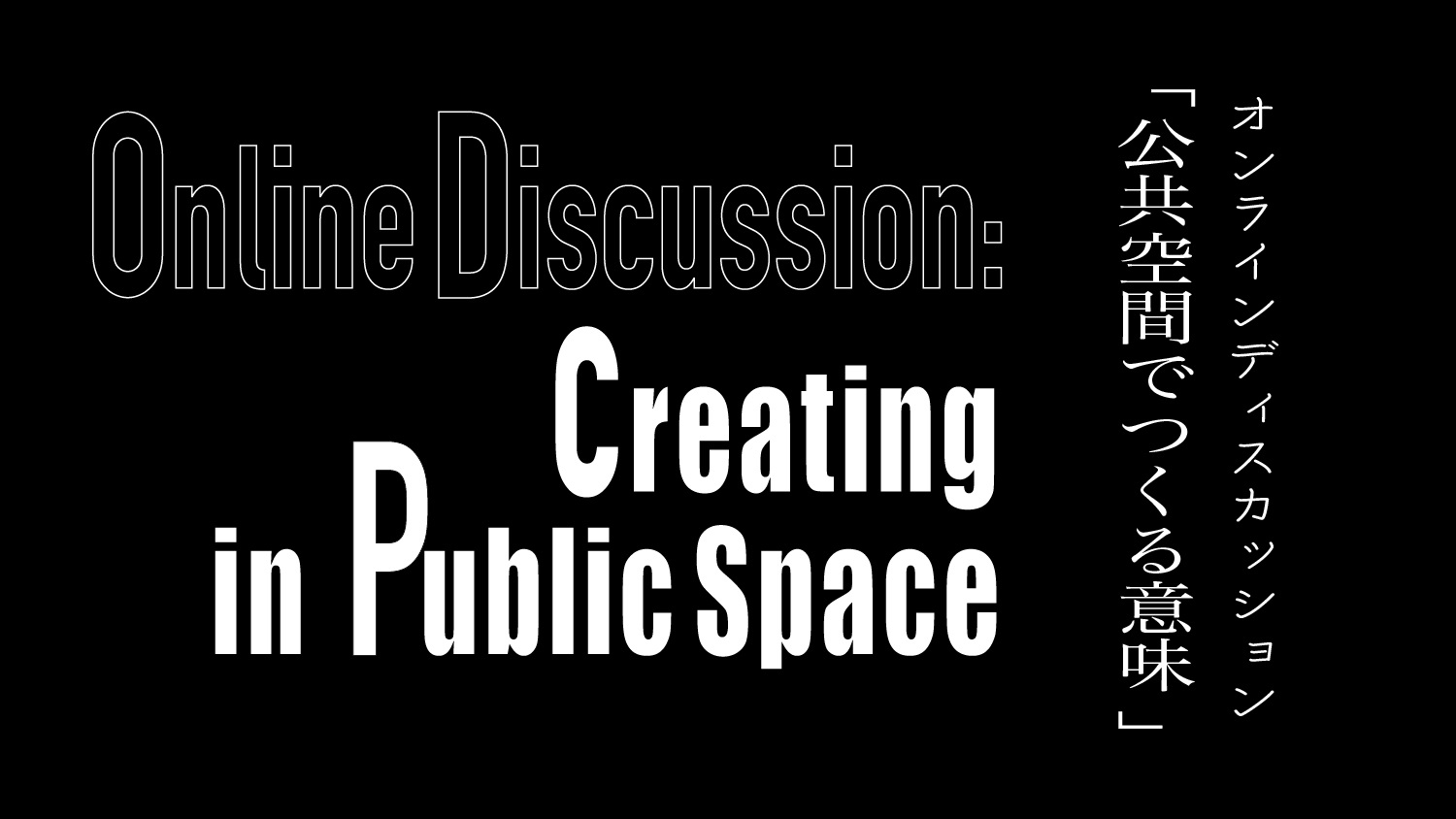 Tokyo Festival Program
Online Discussion: Creating in Public Space
END
Speakers:
Jun Kitazawa (Artist), Yoshitaka Mouri (Sociologist), Raphaële Trugnan (Actress/Les Grandes Personnes)
Moderators:
Chika Kawai (Co-Director of Tokyo Festival), Kaku Nagashima (Vice General Director of Tokyo Festival)
Projects Changing with Communities
Art projects are held in a range of public spaces, from shopping streets to parks and plazas. The process of learning about the community and engaging in the project with locals leads to unexpected encounters and sometimes changes the nature of the project. Artists here sharing their experiences from various places, discussing the ways their projects changed and their internal responses.
Video
Place
Profile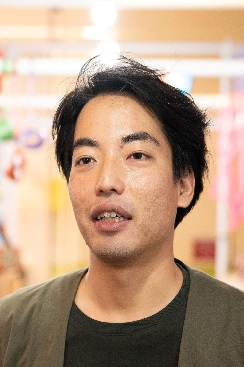 Jun Kitazawa

Artist. Born in Tokyo, 1988. He graduated from Tokyo University of the Art, PhD. He directed Jun Kitazawa Office Yakumo LLC, Tokyo, and also his Indonesian based, Studio Belimbing in Yogyakarta. He often engaged in various fieldwork in and also outside Japan. His main attempt is to establish the imagined society by turning the working progress into an artistic practice. Kitazawa's project often involve collaboration works with people from various background. His project in 2019, Neighbor's Land, is a recreation of the daily life of foreign countries enacted from the memories of people who left their home country for various reasons. His other project in 2019 is namely Lost Terminal ―a project for redrawing the lost street scene by bringing in foreign vehicles to Japan and let the people experience the exciting moment, as well as the difficulties of riding the vehicles around. In 2016, Kitazawa was listed in 30 Under 30 Asia on Forbes magazine, and he was also selected as fellow of Japan Foundation Asia Center. He currently lives and works in Yogyakarta, Indonesia.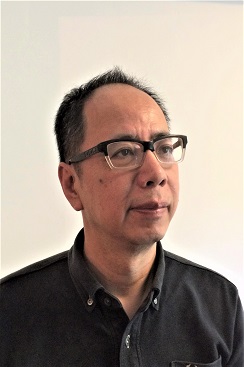 Yoshitaka Mouri

He is Professor at Tokyo University of the Arts. His research interests are postmodern culture, media, art, the city and transnationalism. His publications include Street no Shiso (The Philosophy in the Streets) NHK Publications, 2009 and Popyurā Myūjikku to Shihonshugi (Popular Music and Capitalism) Serica Shobō, 2005/2012 (in Japanese) and "J-Pop Goes the World: A New Global Fandom in the Age of Digital Media" Made in Japan: Studies in Popular Music, T. Mitsui (Ed), Routledge, 2014, and "New Collectivism, Participation and Politics after the East Japan Great Earthquake", World Art, Routledge/Taylor & Francis, 5/2, 2015 (in English).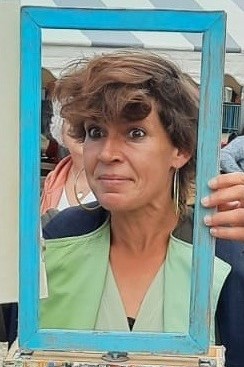 Raphaële Trugnan

She is a jack-of-all-trades type of actor. She has tried both theatre and puppetry, by way of street arts and performance. In 2005, she met Les Grandes Personnes company (giant puppets) and Méliadès (installation-itinerary) and has since participated in most of their creations. She also works with the Anges Mi-Chus (tragi-burlesque theatre) and Epaulé-Jeté (auteur theatre) companies. From time to time she directs theatrical practice workshops for various structures (Théâtre de l'Envol, Méliadès, Théâtre de la Commune…)
She has created shows with the Compagnie du Fil (Burkina Faso), Lez'armuses, La Fine Compagnie (with whom she co-signed two shows), Sonia Ristíc, Marc Soriano, Evelyne Fagnen…
http://www.lesgrandespersonnes.org/?lang=en
Staff
French-Japanese Interpretation: Yoshiji Yokoyama
French-Japanese Translation: Sachiko Nishio (arts knot / sistema)
Japanese-English Translation: Mirei Yamagata
Video Editing: ALLOPOSIDAE LLC
Coordinators: Fumiko Toda, Shoko Sonoda (arts knot)
Advisor: Sachiko Nishio (arts knot / sistema)
Credit
Organized by Tokyo Festival Executive Committee [Toshima City, Toshima Mirai Cultural Foundation, Tokyo Metropolitan Foundation for History and Culture (Tokyo Metropolitan Theatre & Arts Council Tokyo)]

Supported by the Agency for Cultural Affairs, Government of Japan in the fiscal 2021
Inquires
Tokyo Festival Executive Committee
+81(0)50-1746-0996 (Weekday 10:00 - 18:00)