PROGRAM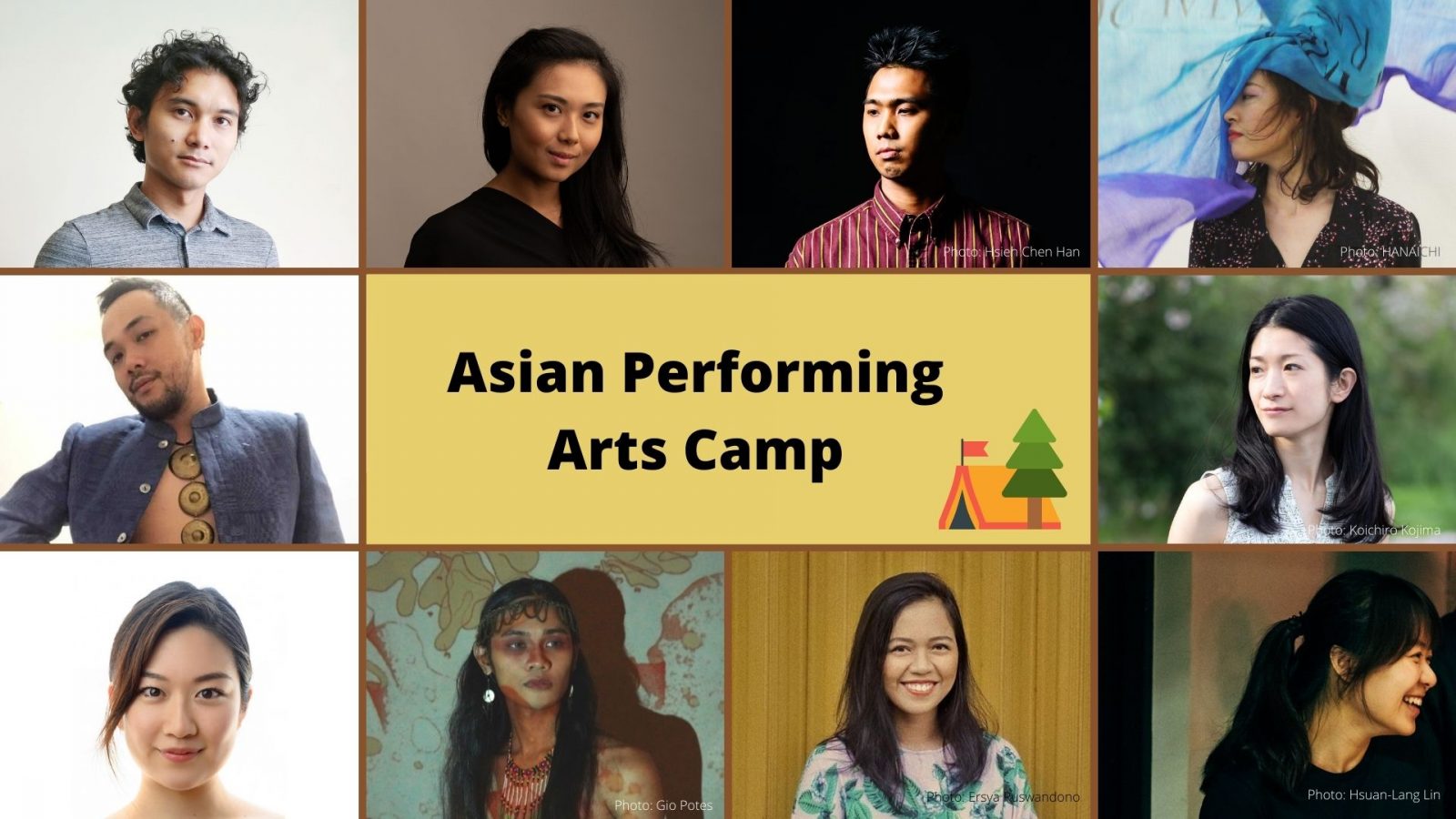 Tokyo Festival Program
Asian Performing Arts Camp
Final Presentation
END
Presenter:
Walid ALI - Kuching (Malaysia)
ANG Xiao Ting - Singapore
Albert GARCIA - Taipei (Taiwan) / Macao
KIKUCHI Monami - Tokyo / Chiba / Yamagata (Japan)
KUSANAGI JuJu - Tokyo (Japan)
Serena MAGILIW - Manila (The Philippines)
Eka WAHYUNI - Yogyakarta (Indonesia)
WANG Hao-Yeh - Changhua (Taiwan) / Berlin (Germany)

Feedbackers:
Helly Minarti (Curator / LINGKARAN | koreografi) - Yogyakarta (Indonesia)
UEDA Kanayo (Poet / Representative of Non-profit organization The Room for Full of Voice, Words, and Hearts (Cocoroom) / Program Director of Sakai Arts Council) - Osaka (Japan)

Facilitators:
JK Anicoche ― Baguio (The Philippines)
YAMAGUCHI Keiko ― Kyoto (Japan)
Presentations by creators from across Asia who took part in an online art camp for two months
Asian Performing Arts Camp is a program helping emerging performing arts practitioners working throughout Asia to cultivate their own activities and fields going forward. By bringing together perspectives and research themes relevant to the participants' respective work, the aim is to foster new values through discussion and joint research that transcends culture and nationality. For the open final presentations, each participant will publicly present the results of individual research conducted during the camp, and there will be a feedback session featuring guest feedbackers. For participants, getting feedback from a variety of perspectives presents an opportunity for them to further develop their research and ideas, while at the same time giving them the opportunity to take this back to their activities at home for the next step in their individual fields. The audience will also have a feedback capacity in that the event will incorporate interactive communication between the audience and the participants, allowing each member of the audience to give their feedback on presentations. There will also be some time for social interaction afterwards. We are very much looking forward to your participation in this event.
<Please click here to download the booklet.>
​​This year's Asian Performing Arts Camp
- An open call for participants from all over Asia
From the end of May through late June, we conducted an open call targeting creatives aged 35 or under with important roles in performing arts projects, such as Asia-based directors, choreographers, playwrights, dramaturgs and producers, resulting in the selection of eight participants for this year's program.

- Participants gather for the online camp from their respective locations
The online camp kicked off on August 25, with weekly online sessions (research, discussion, lectures, workshops) in the first half. After midterm presentations, the second half comprised twice-weekly online sessions. During the two months or so of the Asian Performing Arts Camp, perspectives and research themes contributed by participants were subject to a process of inputs and outputs. During the program, two facilitators (JK Anicoche and Keiko Yamaguchi) accompanied participants in their exploration of possibilities for collaboration across countries and cultures. For the final presentation, each participant will present research results from the process so far.

- The process so far
The Asian Performing Arts Camp process will also be logged on the OPEN FARM (Process Report) page.
Archive
Available from November 29 until December 5, 2021.
Part 1 Presentation
Part 2 Feedback Session
Mr. JK Anicoche, one of the facilitators of Asian Performing Arts Camp, passed away in November after the program was over. We deeply regret the loss and express our sincere condolences to his family and friends.
With the permission of his family, we are making this video available for a limited time.
Schedule
Saturday, October 30. 13:00 - 18:00 (JST)
Booklet (PDF)
[ Contents ]
Message from Tokyo Festival Farm Director
Tokyo Festival Farm 2021 Asian Performing Arts Camp Process
Final Presentation Timetable
Participants' profiles and Research notes
A Dialogue Between Facilitators - Trans-Field World -
and others.

<Please click here to download the booklet.>
Access
Participation
Free (reservations required)
Reservations will be available from Saturday, Oct. 2 10:00(JST)

Apply to participate here
- Applications taken until the start time.
- Cancellations can be made until just before the event from the ticket reservation information page detailed in the confirmation email sent after booking.
How to participate
- The audience is also invited to participate in presentation-related activities and the feedback session during the Zoom meeting.
- We plan to use video conferencing tool Zoom and video chat app SpatialChat (https://spatial.chat/). Zoom can be used from smartphones and devices such as iPads, iPhones, and Android devices however, we recommend viewing on a computer for the best experience.
- You may participate in the Zoom meeting and SpatialChat session without showing your real face by wearing a mask or using a special effects app. In addition, the name displayed onscreen can be set arbitrarily.
- The presentation will be recorded and released as archival material for a limited time on Tokyo Festival's YouTube channel at a later date.
- The broadcast may end slightly earlier or later than advertised.
- As the event will be broadcast over the internet, in some cases the visuals or audio may be disrupted by connection issues, etc. Depending on the situation, it may become necessary for us to temporarily stop the broadcast and re-connect.
- Recording the performance in any way (audio/video recording, screen captures, etc.) is strictly prohibited.
Profile
Participants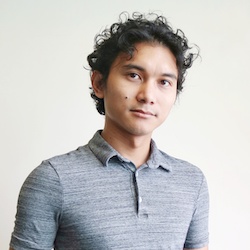 Walid ALI

Kuching (Malaysia)
Walid ALI (b. 1989) is a contemporary performance deviser, performer, and designer. A creative director in Luar Kotak Production - contemporary theatre group in Malaysia. His works are mostly related to everyday life but presented in different approaches. Therefore, his performances tend to have an element of surprise that awakens his audiences' mind. He has worked with many renowned artiste since 2008. He is also an author for Selut Press and Peanutzin, besides working as performing arts practitioner.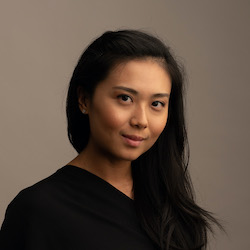 ANG Xiao Ting

Singapore
ANG Xiao Ting (b. 1993) is a performance-maker, actor, dramaturg and interdisciplinary collaborator. Her creative practice is informed by the intersection of the arts with non-aesthetic aspects of society to advocate for social innovation and change. Her current focus involves creating Eco-Theatre projects, such as 'Recess Time' and 'Poppy'. She is an Associate Artist with The Theatre Practice (Singapore) and Programmer for Practice Tuckshop. Ang graduated from Lancaster Institute for Contemporary Arts (LICA), UK, where she received the LICA prize for Outstanding Achievement in Theatre.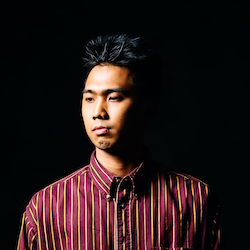 Albert GARCIA

Taipei (Taiwan) / Macao
Albert GARCIA (b. 1994) was born and raised in Macao with Filipino descent, a migrant, dancer and performance maker, who uses the body as a medium for questioning, showing their identity reflections when viewing the land of Macao from the other side. He has collaborated with multiple artists in Asia and Europe ranging from performance to visual arts. He works closely with Stella & Artist (Macao) where he encountered dance (specifically Chinese Dance) and choreography.

KIKUCHI Monami

Tokyo / Chiba / Yamagata (Japan)
KIKUCHI Monami (b. 1992) was born in Chiba, Japan. Actor and Performer. Graduated from BFA, School of Culture, Media and Society, Waseda University, Tokyo. Started as an actor, also worked in theaters as a member of directing team. Established "HANAICHI", a platform where artists from different genres gather and produce art. Exploring the expressions of local landscape and its lifestyles through fieldworks, creating performances focusing on the relationship between environment and domains of physical activity.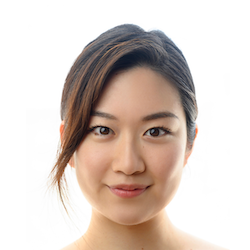 KUSANAGI JuJu

Tokyo (Japan)
KUSANAGI JuJu expertise contributes to a wide variety of roles including director, performance artist, choreographer, wellness instructor, and filmmaker. She is a co-founder of an art company, Kusanagi Sisters, whose work has won many international awards and has been presented in 20 countries. JuJu constantly explores dynamic potentiality of live art and performance by integrating multiple mediums for a unique physical experience based on realism and virtuosity. She dedicates herself to offering art as a visceral nature of the human experience.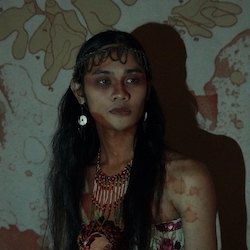 Serena MAGILIW

Manila (The Philippines)
Serena MAGILIW (b. 1998) is a young trans artivist and is currently based in Manila. She majors in Filipinology at the Polytechnic University of the Philippines and is writing her undergraduate thesis on "TransPanitik," a study on the transgender narrative through Philippine literature. They are a stage and screen actor, performance artist, and activist with works through cultural and progressive organizations: Concerned Artists of the Philippines, PUP Sining-Lahi Polyrepertory, Alyansa ng mga Panulat na Sumusuong, and Sticky Rice Karavan.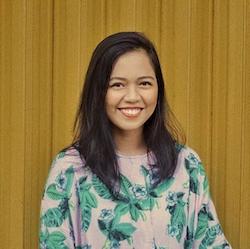 Eka WAHYUNI

Yogyakarta (Indonesia)
Eka WAHYUNI (b. 1989) is a choreographer who has an interest in culture and society. She has performed her works in various festivals such as Paradance, Imajitari, Indonesian Dance Festival 2020, Helatari Salihara 2021, etc. Apart from being a choreographer, she also a volunteer in the LINGKARAN | koreografi and works as an editor in dokumenTARI. She also initiated Portaleka and Tepian Collective together with her friends with a focus on art as knowledge through discussions and performances.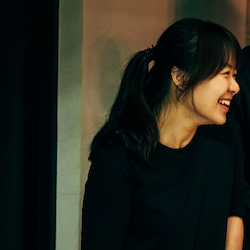 WANG Hao-Yeh

Changhua (Taiwan) / Berlin (Germany)
WANG Hao-Yeh (b. 1988) is a Taiwanese artist and performance maker with a focus on socially engaged, interdisciplinary, and digital performance, currently based in Taiwan and Berlin. With her often collaborative approach, her practice includes directing, writing, researching, and performing. She has directed two professional shows and two fringe shows in Taipei. Her works have been presented in London and Taipei. She is currently developing a dance short film funded by the National Cultural and Arts Foundation in Taiwan.
Facilitators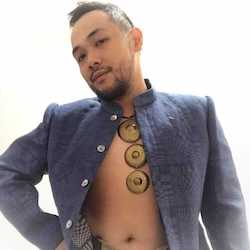 JK Anicoche

Baguio (The Philippines)
JK Anicoche is a Manila-based performance maker working at the intersection of art, culture, and development. His practice ranges from developing performances in a black box to devising works with/in various communities. He is the Artistic Director of contemporary cultural laboratory Sipat Lawin Inc., and its anti-disciplinary collective Komunidad X, Festival Director of Karnabal: Performance and Social Innovation, the Virgin Labfest Virtual Edition 2020 and kXchange.org. His recent engagements have taken him to New York, Taiwan, Shanghai, and Japan, where he presented the "Sand (a)isles" project at Festival/Tokyo 2019. He took part in APAF2020 Lab as co-facilitator.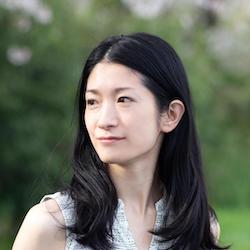 YAMAGUCHI Keiko

Kyoto (Japan)
Kyoto-based actor. In 2011, she started her own theatre group BRDG in order to create performances based on fieldwork and interviews with people living in Kyoto. BRDG focuses on Kyoto as a multicultural city as well as exploring the act of interpreting in performance. Collaborating with Philippine Educational Theater Association (PETA) and young people in both Japan and Philippines, she presented a performance "Fureru~Haplos" in February, and livestreamed an online piece "HELLO" in December 2020. As an actor, she appeared in performances of Yukichi Matsumoto, marebito theatre company, shitatame and ricca ricca*festa (Okinawa) and so on. Keiko Yamaguchi was an Asia Fellow 2017, APAF2020 Lab artist and currently a member of Seinendan. She also works at a community cafe in Kyoto, broadcasting a multilingual radio programme and sometimes works as a fake Maiko at NPO Swing.
Guest feedbackers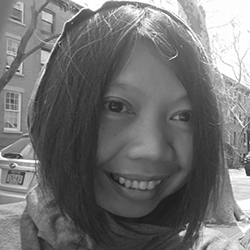 Helly Minarti

Yogyakarta (Indonesia)
Helly Minarti is an independent-, dance scholar/curator, rethinking radical strategies to connect practice and theory. Her research interest is on historiographies of choreography as discursive practice vis-á-vis the eclectic knowledges that infuse the understanding of human body and nature. Her curatorial projects include 2nd Asia-Europe Dance Forum, Eurasia: Mis/understanding with Bettina Masuch (2004), three editions of Indonesian Dance Festival (IDF 2014, 2016 and 2018). In 2020, she was one of the international curators for TPAM: Performing Arts Meeting in Yokohama. In 2018 Helly co-initiated Jejak-旅Tabi Exchange: Wandering Asian Contemporary Performance. Helly earned a Ph.D in dance studies from University of Roehampton (UK). In 2019, she set up LINGKARAN | koreografi, a collaborative research platform intending to expand the critical notions of choreography beyond its dance realm.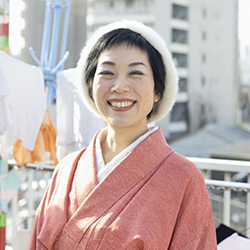 Kanayo Ueda

Osaka (Japan)
Born in 1969 in Yoshino, Nara. Ueda is a poet, researcher at Osaka City University Urban Research Plaza, and Representative of Non-profit organization The Room for Full of Voice, Words, and Hearts (Cocoroom). Ueda began writing poetry at the age of three and giving poetry readings from the age of seventeen. At the age of eighteen, as a staff for live events she started frequenting Kyoto University Seibu Kodo Hall, learning arts management. She subsequently launched her "Shitagokoro (secret dream) project," designing workshops and other events, and creating a framework for carrying out her activities. Declaring herself a "poetry entrepreneur" in 2001, she has based her work around words as the "friends and allies" of her life. In 2003 in Osaka's Shinsekai neighborhood, she opened what was ostensibly a café called Cocoroom. She participated in the Yokohama Triennale 2014 with her community-based initiative "Kamagasaki University of Arts." In 2016 Ueda opened the Cocoroom Guest House.
Photo Gallery
Staff
Art Translators: TAMURA Kanoko, YAMADA Kyle
Art Translator Assistants: KAMISAWA Kiyo, KITAGAWA Mitsue
Online Technical Director: OKAMOTO Akio
Program Coordinators: TERADA Rin, EGUCHI Masato


Communication Design Team
Art Translators Collective
Team Lead: TAMURA Kanoko
Members: YAMADA Kyle, HARUKAWA Yuki, MORIMOTO Yume, MIZUNO Hibiki, MOMIYAMA Tomoko

APAF Office: UEMATSU Yuko, TANI Akiho, MITO Ayumi, FURUKAWA Mao, TERADA Rin, MAEHARA Takuya, EGUCHI Masato (syuz'gen)

Manager (APAF): ISHITOYA Satoko (Tokyo Festival)
Credit
Organized by Tokyo Festival Executive Committee [Toshima City, Toshima Mirai Cultural Foundation, Tokyo Metropolitan Foundation for History and Culture (Tokyo Metropolitan Theatre & Arts Council Tokyo)]
Supported by the Agency for Cultural Affairs, Government of Japan in the fiscal 2021
Grant : The Japan Foundation Asia Center Grant Program for Enhancing People-to-People Exchange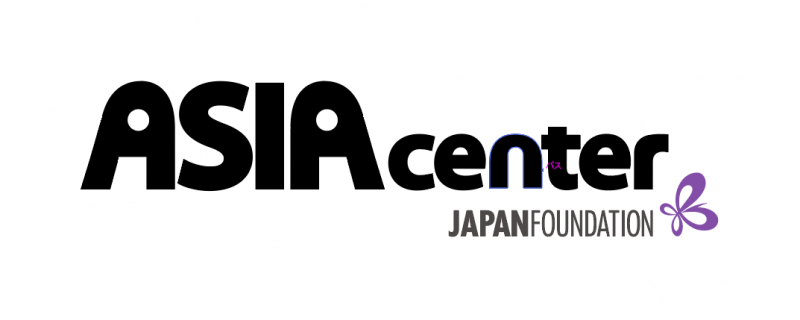 Inquires
Tokyo Festival Executive Committee
+81(0)50-1746-0996 (Weekday 10:00 - 18:00)