PROGRAM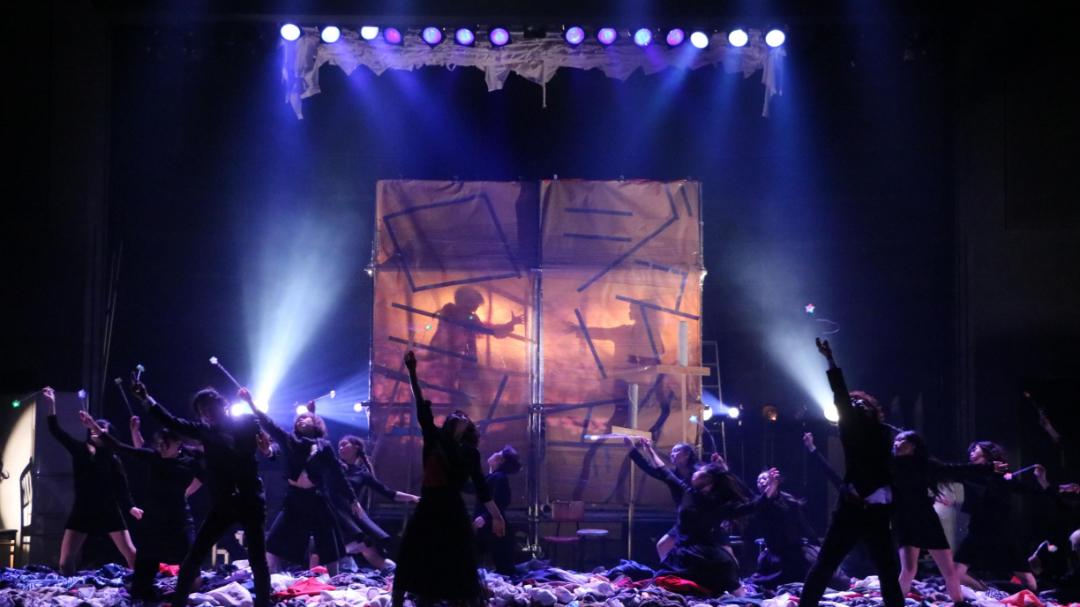 CHAiroiPLIN 『BALLO』Photo by Fukui Ribun
Tokyo Festival Program
Dancing Shakespeare "FESTƎ Twelfth Night"
by Takuro Suzuki
END
Original text: William Shakespeare
Choreography/Composition/Director: Takuro Suzuki

Elizabeth Marry, Lala Kobayashi, Yuri Shimizu, Jodie, Jintoku, Takuro Suzuki (CHAiroiPLIN)
Asami Ida, Naoto Katori(Condors), Toshihiko Kashiwagi, Azusa Fukushima, Koki Muramatsu (Lhiannanshee Co.,Ltd.)
Yuuna Urashima,  Mao Onotsuka
In recent years Takuro Suzuki has been making his mark as a choreographer, director and dancer in a wide range of projects. Now he has audaciously dismantled and reconstructed Shakespeare's Twelfth Night according to his unique vision and interpretation. Based on the famous comic play with its tangle of misdirection and misunderstandings, this production crosses between dance, theatre, imagery, music and more to create a powerful entertainment that is both highly original and accessible for people of all ages.
Schedule
| | | | | |
| --- | --- | --- | --- | --- |
| | Thursday, Oct. 14 | Friday, Oct. 15 | Saturday, Oct. 16 | Sunday, Oct. 17 |
| 13:00 | | | ● | |
| 14:00 | | | | ● |
| 18:00 | | | ● | |
| 19:00 | ● | ● | | |
Performance time: 90min.(TBA)
※Foyer opens 1 hour before. Doors open 30 minutes before.

ーーーーーーーーーーーーーーーーー
When visiting, please ensure you have read and understood "Tokyo Festival 2021 coronavirus (COVID-19) control measures and notice to visitors" on the Tokyo Festival website (*URL ▶https://tokyo-festival.jp/2021/en/info/covid19/)and wear a mask. (*Visitors not wearing a mask may be refused entry).
ーーーーーーーーーーーーーーーーー
Accessibility
- For guests with hearing impairment
Portable receivers that transmit stage sound to magnetic audio loops/bone conduction headphones are available.

Inquiries and reservations
Availability/seating placement of accessibility assistance is limited, so please contact the Toshima Ticket Center or support@owlspot.jp to inquire/reserve.
Ticket
- General:¥4,500
- Aged 24 or under:¥2,250
- Toshima-ku resident discount:¥4,000
- Disability discount:¥3,500

Tickets on sale
General: Sunday, Aug. 29

Ticket Office
Toshima Ticket Center
Tokyo Metropolitan Theatre Box Office
Ticket Pia
Access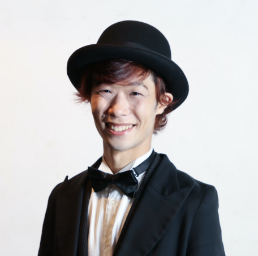 Takuro Suzuki

Choreographer/director/dancer Takuro Suzuki leads the dance company CHAiroiPLIN. His many awards include the 46th Dance Critics Society of Japan Newcomer Award, the 9th Japan Dance Forum Award, and the Japanese Agency for Cultural Affairs Arts Festival Newcomer's Award for 2019. Suzuki is a senior fellow of the Saison Foundation. A member of the dance company the Condors, he is the company's leading young dancer. Suzuki choreographs and performs in the NHK TV program Miitsuketa. He is a choreographer for numerous projects and venues including Bungo Stray Dogs, the Imperial Theatre, and Hakataza. He is committed to the future expansion of contemporary dance.
Photo Gallery
Credit
Organized by Toshima Mirai Cultural Foundation, Toshima City, Tokyo Festival Executive Committee[Toshima City, Toshima Mirai Cultural Foundation, Tokyo Metropolitan Foundation for History and Culture (Tokyo Metropolitan Theatre & Arts Council Tokyo)]

Supported by: Agency for Cultural Affairs "ARTS for the future!" Grant recipients
Inquires
Toshima Mirai Cultural Foundation
+81(0)3-5924-6611 (Weekday 10:00 - 17:00)