FARM PROGRAM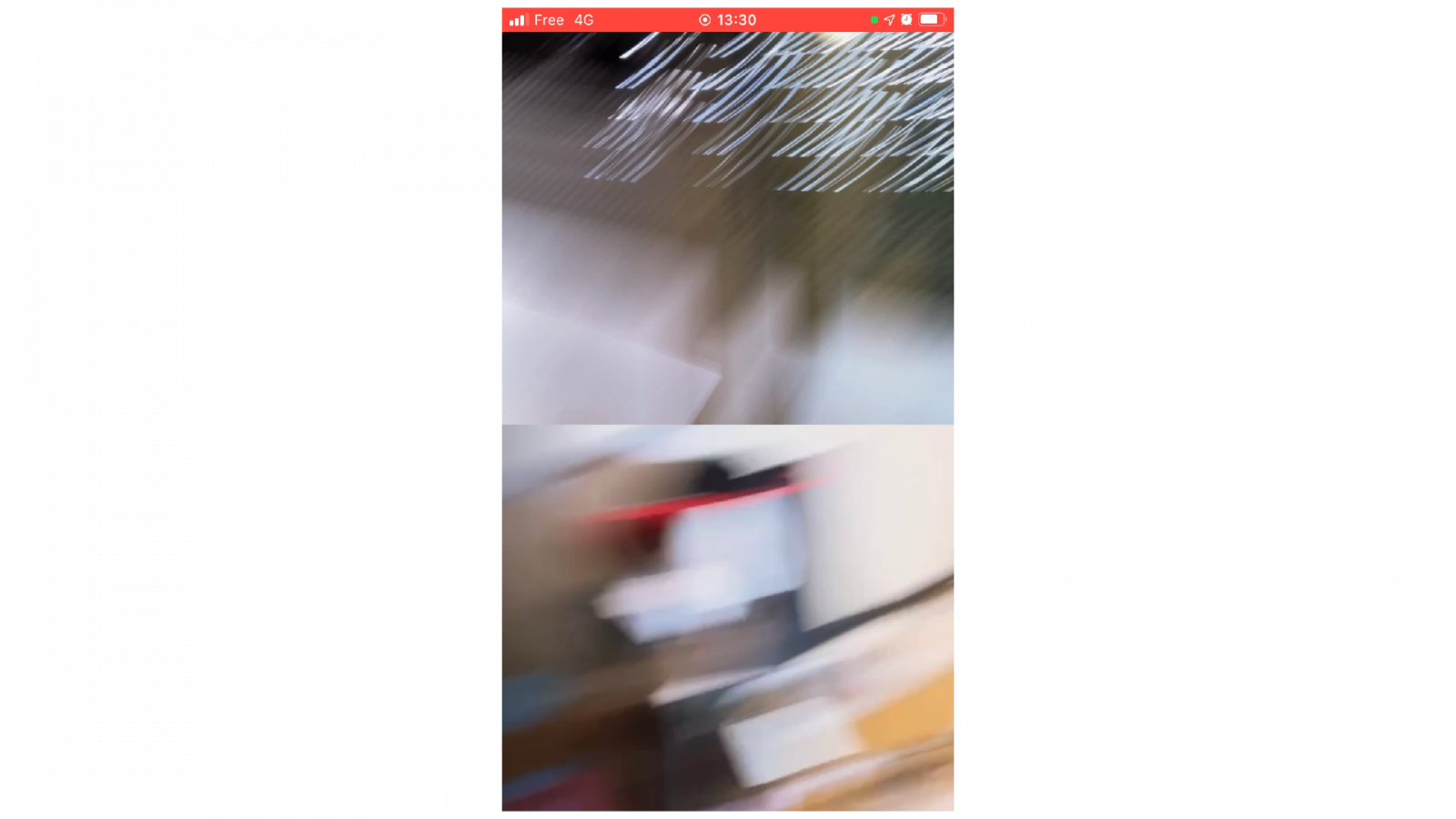 Tokyo Festival Farm Lab (Research and development)
Farm-Lab Exhibition
END
Directorial Team:
Ness ROQUE - Manila (The Philippines) / Yokohama (Japan)
SHIKICHI Osamu - Tokyo / Kyoto (Japan)

Performers:
Melodi DORCAS - Chennai (India)
ISHIDA Mio - Tokyo (Japan)
Leu WIJEE - Jakarta (Indonesia)
Ogik - Jakarta (Indonesia)
To places you cannot reach alone
This is a talent development program that will conduct creative trials aiming at future performance at the Tokyo Festival and international stages, opening up possibilities for international collaborations against a transcultural backdrop. Through mutual stimulation by members with varied backgrounds, attempts at creation and communication methods unlike those experienced before, and feedback from viewers, we will aim at improving artworks and the artists themselves.
Schedule
Late July – Monday, Nov. 1 

Friday Oct. 29 - Sunday Oct. 31: Work-in-Progress Presentation (open to the public)

Public Programs
Work-in-Progress Performance
"unversed smash"
Reservations will be available from Saturday, Oct. 2
Schedule: Friday, Oct. 29 – Sunday, Oct. 31
Ticket fee: Free (reservations required)
Access
Profile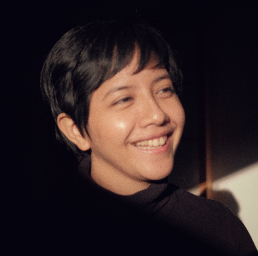 Ness ROQUE

Manila (The Philippines) / Yokohama (Japan)
Ness Roque (b. 1991, Angeles City, Philippines), is a theater and film actor, performance dramaturg, and educator. Ness was a core member of Manila-based contemporary performance company Sipat Lawin Ensemble (2009–2018). She is part of Prodjx Artist Community, an interdisciplinary collective integrating participatory art and research practices, community engagement, and education into various projects in the Philippines and the Asia-Pacific Region. Ness is a MEXT scholar and is currently a graduate student at the Tokyo University of the Arts - Graduate School of Global Arts (Arts Studies and Curatorial Practices). Recently, she has been exploring sound-based performative gestures as site-specific interventions in urban spaces. Ness was part of APAF Lab 2020. 
www.nessroque.com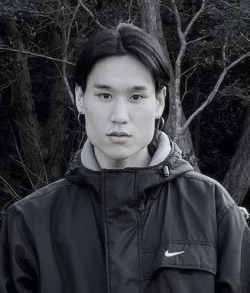 SHIKICHI Osamu

Tokyo / Kyoto (Japan)
Choreographer/dancer born in Japan in 1994. Graduated from Musashino Art University Department of Sculpture and completed a Masters at Tokyo University of the Arts Graduate School. His works are themed around the creation of a strong sense of reality using the body as a medium. Received the French Embassy Prize for Young Choreographer at YDC2020. Major works include ""happy ice-cream"" (YDC2020), ""shivering mass, loose boundary"" (TPAM2020 Fringe), ""blooming dots"" (Toyooka Theater Festival 2020 Fringe/Contemporary Art Foundation 2020/TPAM2021 Fringe),and ""Juicy"" (YDC2021). Participated in APAF twice before as APAF2018 Art Camp participant, and as scenographer for APAF2019 Exhibition ""ASIA/N/ESS/ES."" 
mumumubrothers.wixsite.com/osamu-shikichi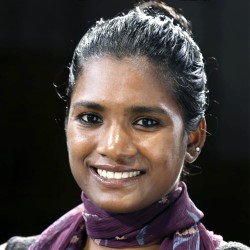 Melodi DORCAS

Chennai (India)
Born in 1992. Melodi Dorcas is an versatile and acclaimed artist who graduated from the national school of drama Bengaluru center specialization in acting in the year 2015, later she joined the National school of drama New Delhi with specialization in direction in the year of 2019.
Her area of interest is devising interdisciplinary mediums in theatre performance and deeply interested in performance as a research model. Her persistent passion and zeal towards theatre arts from her childhood made her to pursue theatre arts as her career after her initial under graduation in literature. She has directed many renowned theatre plays such as "BEHIND THE BORDERS", "UNTOLD STORIES", "NILAM", and etc. In which "TO YOU FROM ME" gained popularity for its intense performance and fine direction.She has acted and did technical coordination in more than 40 theatre productions and has conducted several workshops on Mind and Body all over India. She has been active in theatre for more than a decade and collaborated with many artists in all the aspects of theatre making.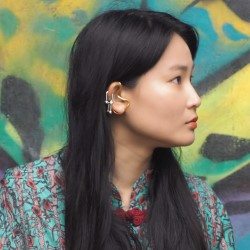 ISHIDA Mio

Tokyo (Japan)
Born in 1987. Graduated from the Theater & Dance Program, Oberlin University College of Performing and Visual Arts. She works mainly as a stage actor and dancer. She has appeared in performances by Spacenotblank, works directed by Hirotaka Fukui, and marebito theater company productions. Ishida is creating a project called "Jikotenji'' which involves exhibiting the contents of the bag she ordinarily uses, including herself.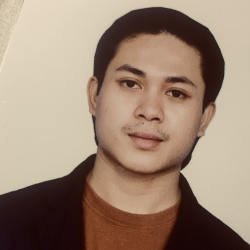 Leu WIJEE

Jakarta (Indonesia)
Leu Wijee is an Indonesian Artist, dancer and choreographer based in Jakarta. (Parigi, Central Sulawesi, 1998) Started his dance journey with hip-hop style since 2011 and finally expanding his artistic practice into the realm of contemporary dance. He received one of the best solo choreographer in Choreo Jam 2019 by Institute Art Of Jakarta and selected as one of the artist in Open Lab Upcoming Choreographer 2020 by Jakarta Art Council and Helatari 2021 by Salihara Arts Center.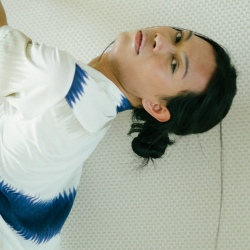 Ogik

Jakarta (Indonesia)
Born in 1997. Ogik graduated from Jakarta Institute of The Arts (IKJ) majoring in Music Technology. Her interest in dance gave her the opportunity to collaborate with numerous national and international artists such as Hartati (IDN), Melati Suryodarmo (IDN), Hanafi (IDN), Jordan Marzuki (IDN), LIGNA (GER), Ole Frahm (GER), Torsten Michaelsen (GER), Pieter Wilson (AUS) and Esmè (SGP). Having collaborated with various interdisciplinary improvisation and exploration of works, she is able to understand artistic concepts with bodily experience. In her last work she developed the community care movement because of her disquiet about trans woman violence and discrimination make her question about what is care in the "post-touch" era and create a new works and speak up about gender justice.
Photo Gallery
Staff
Producer: TADA Junnosuke (Tokyo Festival Farm Director)
Adviser: MATSUDA Masataka
Lighting, Scenography: SHIIBASHI Ranna
Sound designer: ARAI Yusaku
Stage manager: ISAKA Mai
Assistant Director: MIWA Ayaka
Art Translators: HARUKAWA Yuki, MORIMOTO Yume
Art Translator Assistants: AIZAWA Yumiko, UEDA Haruka
Program Coordinators: MITO Ayumi, FURUKAWA Mao

Communication Design Team
Art Translators Collective
Team Lead: TAMURA Kanoko
Members: YAMADA Kyle, HARUKAWA Yuki, MORIMOTO Yume, MIZUNO Hibiki, MOMIYAMA Tomoko

APAF Office: UEMATSU Yuko, TANI Akiho, MITO Ayumi, FURUKAWA Mao, TERADA Rin, MAEHARA Takuya, EGUCHI Masato (syuz'gen)

Manager (APAF): ISHITOYA Satoko (Tokyo Festival)
Credit
Organized by Tokyo Festival Executive Committee [Toshima City, Toshima Mirai Cultural Foundation, Tokyo Metropolitan Foundation for History and Culture (Tokyo Metropolitan Theatre & Arts Council Tokyo)]

Supported by the Agency for Cultural Affairs, Government of Japan in the fiscal 2021
Inquires
Tokyo Festival Executive Committee
+81(0)50-1746-0996 (Weekday 10:00 - 18:00)