【Americas】Bonobo
"Tú Amarás (You Shall Love)"
2 Nov, Sat  14:00/18:00 
Tokyo Metropolitan Theatre,  Theatre West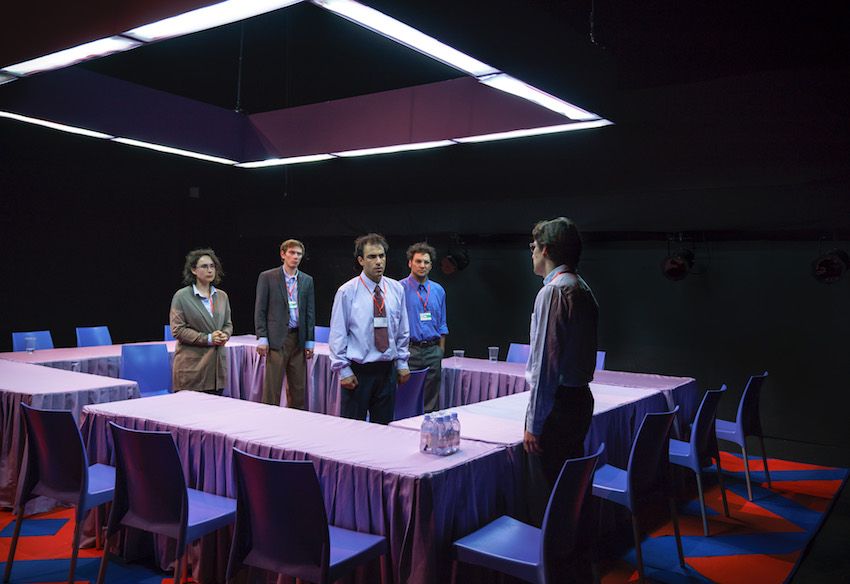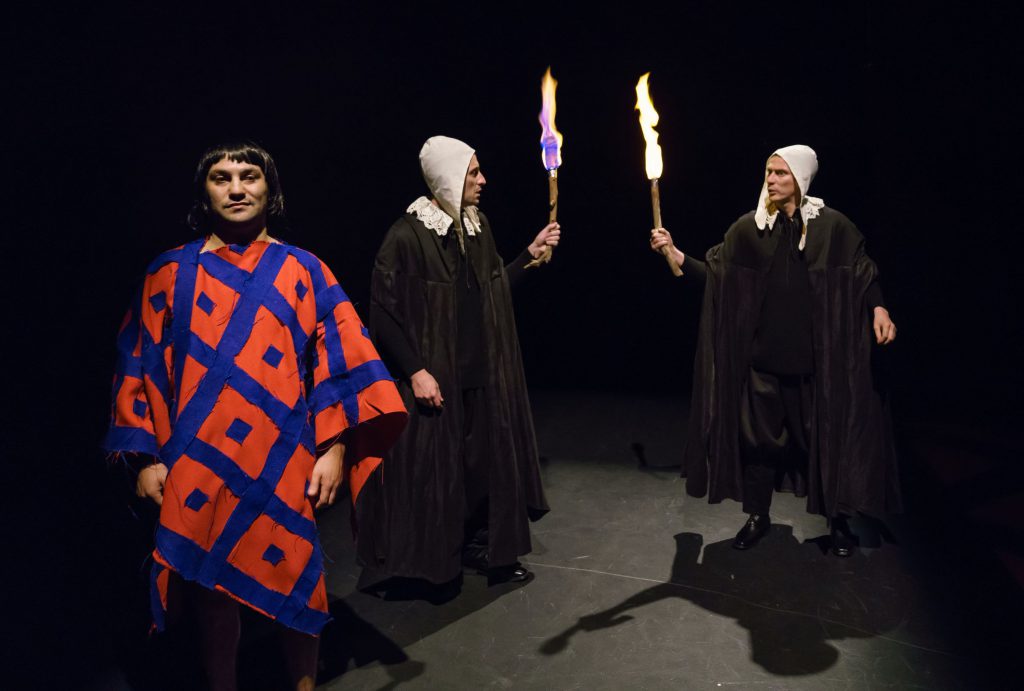 Extraterrestrials have arrived… Doctors thinking about "discrimination" in a conversation full of black humor
Chilean doctors are preparing a panel discussion in an international conference. The theme is "How to overcome discrimination". In the recent years where extraterrestrial lifeforms known as Amenites have come to Earth as refugees, it is said that discriminatory treatment against these refugees is common among many medical practitioners. What creates violence? Can one love someone that is "other" to them? Questions examined closely through collective creation is posed humorously, ironically, and yet truthfully.

Written by Pablo Manzi
Directors:Andreina Olivari and Pablo Manzi.

Recommender:Carmen Romero Quero (Executive Director, Festival Internacional Santiago a Mil, Chile)
Bonobo
Bonobo is a theatre company founded in 2012 by Pablo Manzi and Andreina Olivari with the aim of bringing new works to the stage that stimulates critical reflection on the spectator. Through a metodology of collective creation with emphasis on research and improvisation, they have become one of the most renowned young groups of Chilean theatre.
To date, they have premiered Amansadura (2012), Donde viven los bárbaros (2015) and Tú Amarás (2018) to great success, taking part in festivals in countries like Germany, Belgium The Neatherlands, Spain, Italy, Mexico, Brazil, Peru and Chile.
https://www.facebook.com/bonoboteatro/
Andreina Olivari and Pablo Manzi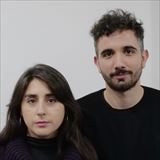 Andreina Olivari and Pablo Manzi are the co-directors Bonobo, Chilean theatre company founded in 2013.
Pablo Manzi studied Acting at Academia Club de Teatro, directed by Fernando González. As an actor he was member of the company La Mala Clase. In 2017 he was invited to a residency at the Royal Court Theatre in London, where he wrote the play A Fight Against, which will be premiered by the same institution in 2020.
Andreina Olivari is an actress and teacher; she also studied at Academia Club de Teatro and she also has a Bachelor of Arts in Hispanic Literarture. As an actress she has worked with different groups. She is currently developing Proyecto Aguirre, a theatre reserach project around Chilean playwright Isidora Aguirra, which she directs.

Credit
Written by Pablo Manzi
Directors:Andreina Olivari and Pablo Manzi.
Cast:Gabriel Cañas, Carlos Donoso, Paulina Giglio, Guilherme Sepúlveda and Gabriel Urzúa.
Design:Felipe Olivares and Juan Andrés Rivera.
Technical Manager:Raúl Donoso.
Producer:Horacio Pérez.
Surtitle translator:Yuichiro Furuya
*Tú Amarás is a coproduction with Espacio Checoslovaquia and Fundación Teatro a Mil. 


Schedule
【Date】2 Nov, Sat 14:00/18:00
【Venue】Tokyo Metropolitan Theatre, Theatre West
*Performed in Spanish with Japanese and English surtitles
*Running time:75min (without intermission)
*On the day of the show, box office and doors open 40 min before show starts.
Tickets
*Reserved Seating Only (tax included in price)
Advance ¥2,500 / Same Day ¥3,000
Disability dis
count ¥2,250 (For advance tickets only / Purchasable only through the Tokyo Metropolitan Theatre box-office by telephone)
*On sale from 15 Sep, Sun 10:00
★Set tickets *End of sales
2-performances Set ¥4,000
6-performances Set ¥9,600
*Pre-release ony
*Pre-release : 1 Sep, Sun 10:00 to 14 Sep, Sat 23:59
**********
*No student discounts
*Preschool children cannot attend the performances
*All programs other than the listed performances are free of charge, and

reservations

are not required (audience will enter in order of arrival)
*If you wish to attend a performance in a wheelchair, please contact the Tokyo Metropolitan Theater box-office.
Tokyo Festival Ticket Centre
*The links will lead you to the Tokyo Metropolitan Theatre Box Office website.
Booking via phone or at the ticket counter
Tokyo Metropolitan Theatre Box Office
At the ticket counter: 10 a.m.-7 p.m.
(Tokyo Metropolitan Theatre 1F/excluding days the theater is closed)
TEL: 0570-010-296 (navi dial) 10 a.m.-7 p.m. (excluding days the theater is closed)
Ticket Pia
0570-02-9999 (24hours・IVR)
Venue
Tokyo Metropolitan Theatre
1-8-1 Nishi-Ikebukuro, Toshima-ku, Tokyo 171-0021
Tel: 03-5391-2111
2-minute walk from West Exit of Ikebukuro Station on JR lines, Tokyo Metro lines, Tobu Tojo Line, and Seibu Ikebukuro Line
*Directly accessible from Exit 2b of Ikebukuro Station underground passage
Organizers
Tokyo Festival Executive Committee[Toshima City, Toshima Mirai Cultural Foundation, Festival/Tokyo Executive Committee, Tokyo Metropolitan Foundation for History and Culture(Tokyo Metropolitan Theatre & Arts Council Tokyo)]
Contact
competition@tokyo-festival.jp