FARM PROGRAM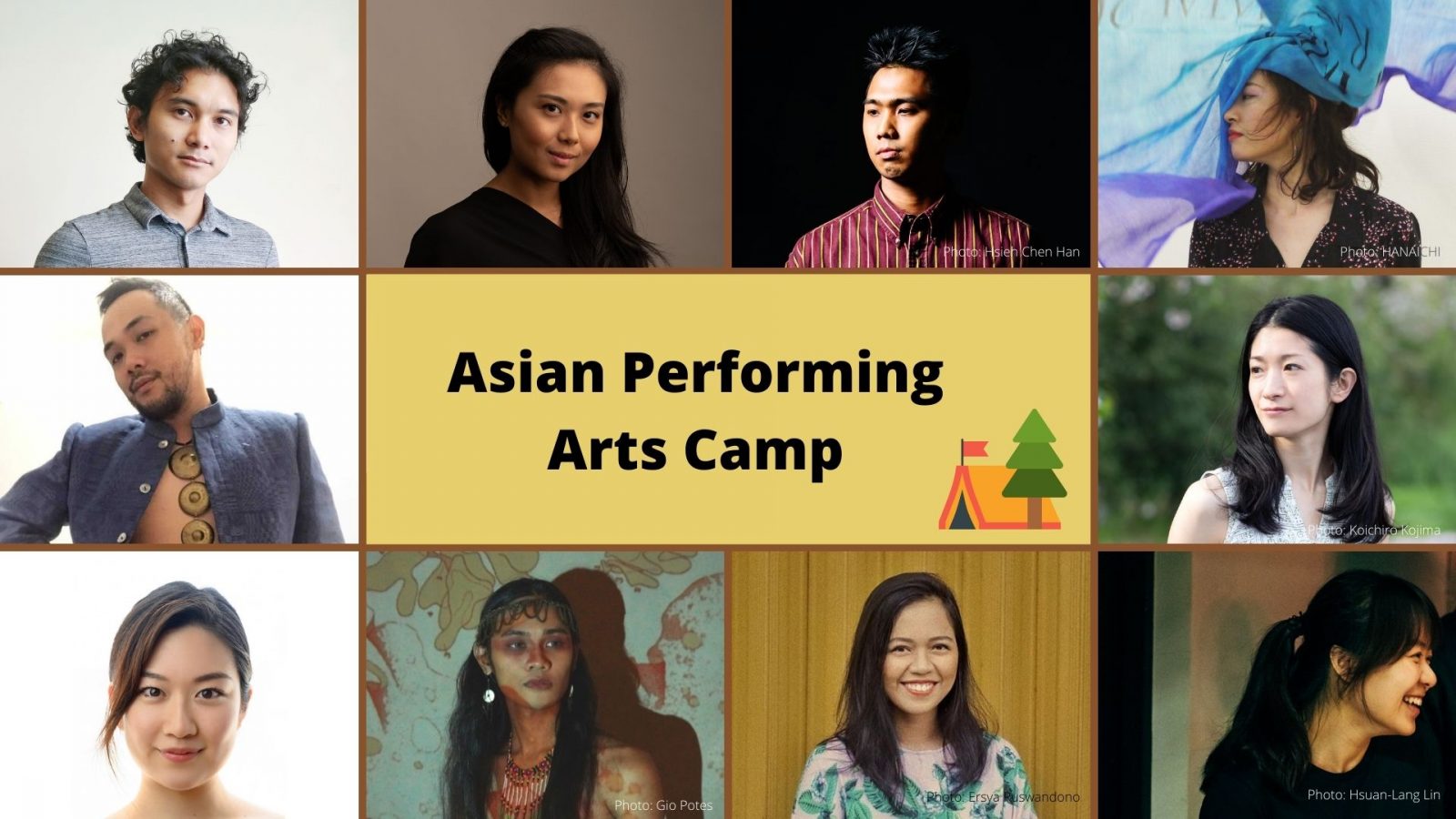 Tokyo Festival Farm Lab (Research and development)
Asian Performing Arts Camp
END
Participants:
Walid ALI - Kuching (Malaysia)
ANG Xiao Ting - Singapore
Albert GARCIA - Taipei (Taiwan) / Macao
KIKUCHI Monami - Tokyo / Chiba / Yamagata (Japan)
KUSANAGI JuJu - Tokyo (Japan)
Serena MAGILIW - Manila (The Philippines)
Eka WAHYUNI - Yogyakarta (Indonesia)
WANG Hao-Yeh - Changhua (Taiwan) / Berlin (Germany)

Facilitators:
JK Anicoche ― Baguio (The Philippines)
YAMAGUCHI Keiko ― Kyoto (Japan)
Beyond borders, beyond the body, towards a new future for Asian performing arts
This is an art camp for cultivating participants' own future activities and fields. Performing artists active in various regions in Asia will gather the awareness of issues and research themes in their respective fields, fostering new values through joint research and discussions that transcend culture and nationality. Due to the state of COVID-19 infections in Asia, in 2021 this camp will be conducted online.
Schedule
Wednesday, Aug. 25 – Monday, Nov. 1, 2021
Lecture: Tuesday, Oct. 12. 15:30 - (JST)
Final Presentation: Saturday, October 30, 13:00 - 18:00(JST)

Lecture
"ALSO SPACE, ALSO ART - What does art look like during a pandemic?"
Schedule: Tuesday, Oct. 12. 15:30 - (JST)
Participation Fee: Free (no reservations required)
Click here for details
Final Presentation
Tickets on sale: Saturday, October 2, 10:00
Schedule: Saturday, October 30, 13:00 - 18:00(JST)
Participation Fee: Free (reservations required)
Click here for details
Profile
Participants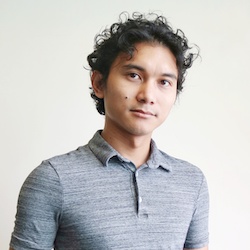 Walid ALI

Kuching (Malaysia)
Walid ALI (b. 1989) is a contemporary performance deviser, performer, and designer. A creative director in Luar Kotak Production - contemporary theatre group in Malaysia. His works are mostly related to everyday life but presented in different approaches. Therefore, his performances tend to have an element of surprise that awakens his audiences' mind. He has worked with many renowned artiste since 2008. He is also an author for Selut Press and Peanutzin, besides working as performing arts practitioner.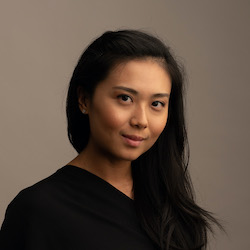 ANG Xiao Ting

Singapore
ANG Xiao Ting (b. 1993) is a performance-maker, actor, dramaturg and interdisciplinary collaborator. Her creative practice is informed by the intersection of the arts with non-aesthetic aspects of society to advocate for social innovation and change. Her current focus involves creating Eco-Theatre projects, such as 'Recess Time' and 'Poppy'. She is an Associate Artist with The Theatre Practice (Singapore) and Programmer for Practice Tuckshop. Ang graduated from Lancaster Institute for Contemporary Arts (LICA), UK, where she received the LICA prize for Outstanding Achievement in Theatre.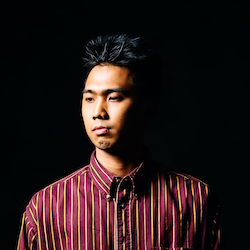 Albert GARCIA

Taipei (Taiwan) / Macao
Albert GARCIA (b. 1994) was born and raised in Macao with Filipino descent, a migrant, dancer and performance maker, who uses the body as a medium for questioning, showing their identity reflections when viewing the land of Macao from the other side. He has collaborated with multiple artists in Asia and Europe ranging from performance to visual arts. He works closely with Stella & Artist (Macao) where he encountered dance (specifically Chinese Dance) and choreography.
KIKUCHI Monami

Tokyo / Chiba / Yamagata (Japan)
KIKUCHI Monami (b. 1992) was born in Chiba, Japan. Actor and Performer. Graduated from BFA, School of Culture, Media and Society, Waseda University, Tokyo. Started as an actor, also worked in theaters as a member of directing team. Established "HANAICHI", a platform where artists from different genres gather and produce art. Exploring the expressions of local landscape and its lifestyles through fieldworks, creating performances focusing on the relationship between environment and domains of physical activity.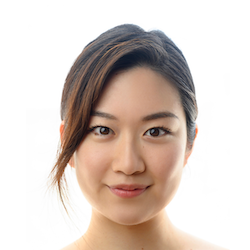 KUSANAGI JuJu

Tokyo (Japan)
KUSANAGI JuJu expertise contributes to a wide variety of roles including director, performance artist, choreographer, wellness instructor, and filmmaker. She is a co-founder of an art company, Kusanagi Sisters, whose work has won many international awards and has been presented in 20 countries. JuJu constantly explores dynamic potentiality of live art and performance by integrating multiple mediums for a unique physical experience based on realism and virtuosity. She dedicates herself to offering art as a visceral nature of the human experience.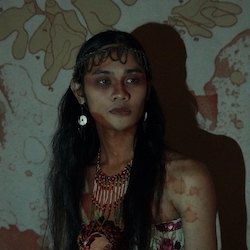 Serena MAGILIW

Manila (The Philippines)
Serena MAGILIW (b. 1998) is a young trans artivist and is currently based in Manila. She majors in Filipinology at the Polytechnic University of the Philippines and is writing her undergraduate thesis on "TransPanitik," a study on the transgender narrative through Philippine literature. They are a stage and screen actor, performance artist, and activist with works through cultural and progressive organizations: Concerned Artists of the Philippines, PUP Sining-Lahi Polyrepertory, Alyansa ng mga Panulat na Sumusuong, and Sticky Rice Karavan.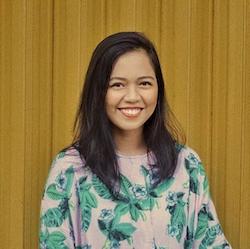 Eka WAHYUNI

Yogyakarta (Indonesia)
Eka WAHYUNI (b. 1989) is a choreographer who has an interest in culture and society. She has performed her works in various festivals such as Paradance, Imajitari, Indonesian Dance Festival 2020, Helatari Salihara 2021, etc. Apart from being a choreographer, she also a volunteer in the LINGKARAN | koreografi and works as an editor in dokumenTARI. She also initiated Portaleka and Tepian Collective together with her friends with a focus on art as knowledge through discussions and performances.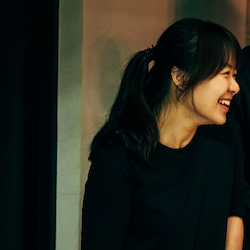 WANG Hao-Yeh

Changhua (Taiwan) / Berlin (Germany)
WANG Hao-Yeh (b. 1988) is a Taiwanese artist and performance maker with a focus on socially engaged, interdisciplinary, and digital performance, currently based in Taiwan and Berlin. With her often collaborative approach, her practice includes directing, writing, researching, and performing. She has directed two professional shows and two fringe shows in Taipei. Her works have been presented in London and Taipei. She is currently developing a dance short film funded by the National Cultural and Arts Foundation in Taiwan.
Facilitators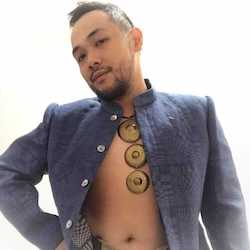 JK Anicoche

Baguio (The Philippines)
JK Anicoche is a Manila-based performance maker working at the intersection of art, culture, and development. His practice ranges from developing performances in a black box to devising works with/in various communities. He is the Artistic Director of contemporary cultural laboratory Sipat Lawin Inc., and its anti-disciplinary collective Komunidad X, Festival Director of Karnabal: Performance and Social Innovation, the Virgin Labfest Virtual Edition 2020 and kXchange.org. His recent engagements have taken him to New York, Taiwan, Shanghai, and Japan, where he presented the "Sand (a)isles" project at Festival/Tokyo 2019. He took part in APAF2020 Lab as co-facilitator.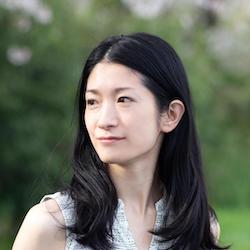 YAMAGUCHI Keiko

Kyoto (Japan)
Kyoto-based actor. In 2011, she started her own theatre group BRDG in order to create performances based on fieldwork and interviews with people living in Kyoto. BRDG focuses on Kyoto as a multicultural city as well as exploring the act of interpreting in performance. Collaborating with Philippine Educational Theater Association (PETA) and young people in both Japan and Philippines, she presented a performance "Fureru~Haplos" in February, and livestreamed an online piece "HELLO" in December 2020. As an actor, she appeared in performances of Yukichi Matsumoto, marebito theatre company, shitatame and ricca ricca*festa (Okinawa) and so on. Keiko Yamaguchi was an Asia Fellow 2017, APAF2020 Lab artist and currently a member of Seinendan. She also works at a community cafe in Kyoto, broadcasting a multilingual radio programme and sometimes works as a fake Maiko at NPO Swing.
Photo Gallery
Staff
Art Translators: YAMADA Kyle
Art Translator Assistants: KAMISAWA Kiyo, KITAGAWA Mitsue
Online Technical Director: OKAMOTO Akio
Program Coordinators: KANBAYASHI Haruka, TERADA Rin, EGUCHI Masato

Communication Design Team
Art Translators Collective
Team Lead: TAMURA Kanoko
Members: YAMADA Kyle, HARUKAWA Yuki, MORIMOTO Yume, MIZUNO Hibiki, MOMIYAMA Tomoko

APAF Office: UEMATSU Yuko, TANI Akiho, MITO Ayumi, FURUKAWA Mao, TERADA Rin, MAEHARA Takuya, EGUCHI Masato (syuz'gen)

Manager (APAF): ISHITOYA Satoko (Tokyo Festival)
Credit
Organized by Tokyo Festival Executive Committee [Toshima City, Toshima Mirai Cultural Foundation, Tokyo Metropolitan Foundation for History and Culture (Tokyo Metropolitan Theatre & Arts Council Tokyo)]
Supported by the Agency for Cultural Affairs, Government of Japan in the fiscal 2021
Grant : The Japan Foundation Asia Center Grant Program for Enhancing People-to-People Exchange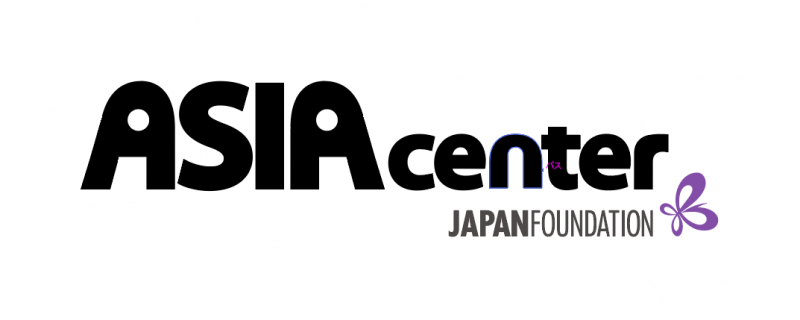 Inquires
Tokyo Festival Executive Committee
+81(0)50-1746-0996 (Weekday 10:00 - 18:00)