DRUMS
Pictures courtesy of Esplanade Theatres on the Bay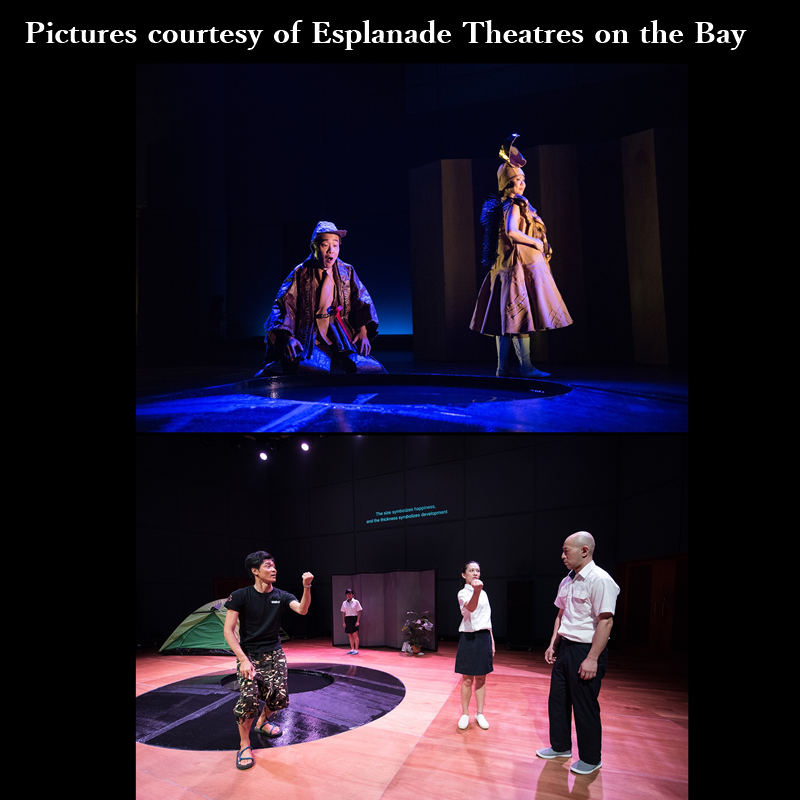 Directors from Japan and Singapore tackle the world of the Noh play "The Damask Drum"

A new, original play inspired by the Noh play "The Damask Drum" by directors from both Japan and Singapore. What form will this "tragic love story" take in 2017 Tokyo?
Directors from Japan and Singapore tackle the world of the Noh play "The Damask Drum"
DRUMS (a Double bill)
Part 1 by CHONG Tze Chien (Singapore)
Part 2 by NAKANO Shigeki (Japan)
Notice of program content change to "DRUMS"
Due to unavoidable circumstances, although "DRUMS" was scheduled to be performed in two parts, only the first half, written and directed by Chong Tze Chien (Singapore), will be performed.
We hereby inform the public of changes to the program content for "DRUMS", which was scheduled to be performed as a bridging program expanding the potential of the Tokyo Festival.
"DRUMS" was scheduled to be performed in two parts—the first part written and directed by Chong Tze Chien (The Finger Players theatre company, Singapore) and the second part written and directed by Shigeki Nakano (Shigeki Nakano + Frankens, Japan). Unfortunately, due to Mr. Nakano's poor health, performance of the second part will no longer be possible. The program has been changed and will now feature the first part only.
We sincerely apologize to all those looking forward to the performance. We appreciate your kind understanding.
Drums was first commissioned by Esplanade – Theatres on the Bay, Singapore as part of Super Japan Festival 2016, with support from Tokyo Metropolitan Government, and presented at the Esplanade Recital Studio on 14–15 May 2016.
Information
Venue

Tokyo Metropolitan Theatre (Theatre West)

Dates

Dec. 2nd (Sat) 6:00 p.m.

Dec. 3rd (Sun) 1:00 p.m.

Box office opens 1 hour before. Doors open 30 mins before.

Children under school age are not admitted to performance.

*Following the performances on both days, artists' talk events will be held and hosted by Satoshi Miyagi (General Director of the 2018 Tokyo Festival).


Time

Running Time is 120 min. (with interval, TBD) -> 60 min. (TBD)

Language

Language: English (with Japanese surtitle), Japanese (with English surtitle)

Type

Theater, Free
Ticket
Reservation required.

Starts 10.14 Sat. 10:00
Please reserve on the following website
●How to request for cancelations
1. Login into the account used for the reservation of the seats and access your Ticket overview page: http://peatix.com/dashboard.
2. From the Tickets page, please click "Contact Organizer".
3. Select the subject "Cancelation, changing of ticket", and enter your cancelation request. Click "Submit" to send your cancelation request to us.
Artist Profile