What is the Tokyo Festival?
This comprehensive urban arts festival aims to link the metropolis to the rest of the world through Tokyo's rich and diverse arts and culture scene. The Festival aims to showcase the appeal of Tokyo's artistic culture in an easy-to-understand manner, and enhancing Tokyo's own artistic creativity at the same time. In the mid-to-long term, we will continue to work on resolving social issues, developing human resources, developing urban areas, and tackling globalization.
Name: Tokyo Festival 2018
Festival dates: September 1 (Sat.)‐December 9 (San.), 2018 (100 days)
Sites: Tokyo Metropolitan Theatre, Owlspot Theater, Ikebukuro Nishiguchi Park, Minami-Ikebukuro Park and others
Participating projects: Tokyo Festival – Directly Managed Program, Festival/Tokyo 2018, Tokyo Metropolitan Theatre Autumn Selection, TOSHIMA International City of Arts & Culture Program, APAF – Asian Performing Arts Forum
General Director, Tokyo Festival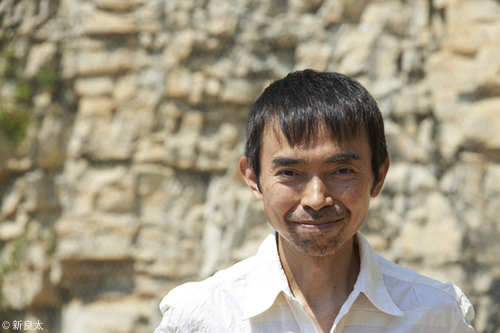 Born in Tokyo in 1959. Director. General Artistic Director of SPAC (Shizuoka Performing Arts Center). Tokyo Festival General Director.General Director of Performing arts, Culture City of East Asia 2019 Toshima.Studied theory of theater at the University of Tokyo under instructors such as Yushi Odashima, Moriaki Watanabe, and Hachiro Hitaka. Established the Ku Na'uka Theatre Company in 1990. After developing his performance activities internationally, he has been highly acclaimed both in Japan and abroad for his directorial work combining contemporary textual interpretations with the physical techniques and styles of Asian theater. Was appointed General Artistic Director of SPAC in April 2007. In parallel with his own performances, he has been invited to collaborate on theatrical work casting a sharp eye on contemporary society all over the world, and spent enormous effort doing educational outreach program with a focus on creating theater as "a window to view the world." His Antigone was performed in the Cour d'honneur du Palais des papes in 2017 as the opening work of the Festival d'Avignon. This was the first time in the festival's history that a work from Asia had been selected as the opening work, and it earned a huge reaction from the artistic world. Other representative works include Medea , Mahabharata and Peer Gynt. from 2006 to 2017, he was been a producer of APAF (Asian Performing Arts Forum). He received the 3rd Asahi Performing Arts Award in 2004, and received the 2nd Asahi Beer Artistic Award in 2005. The Minister of Education, Culture, Sports, Science and Technology's Art Encouragement Prize of Drama.